While some parts of Australia are expecting to shiver through a cold and wet Easter weekend, here in Sydney it's set to be a different story!
So if your Easter long weekend plans involve lots of outdoor activities then you're certainly in luck this year Sydneysiders, with nothing but perfect Autumn weather predicted.
The city is expected to stay mild with a low of 17C and a high of 25C across the long weekend. Out in the west it's expected to be much the same with temperatures only reaching slightly higher at 26C on Sunday.
While it certainly won't be a weekend of wet weather, there is a slight chance of rain or a passing shower each day, but it's only expect to be about 1mm or less.
There will be sun about but forecasters are predicting partly cloudy conditions from Friday to Monday.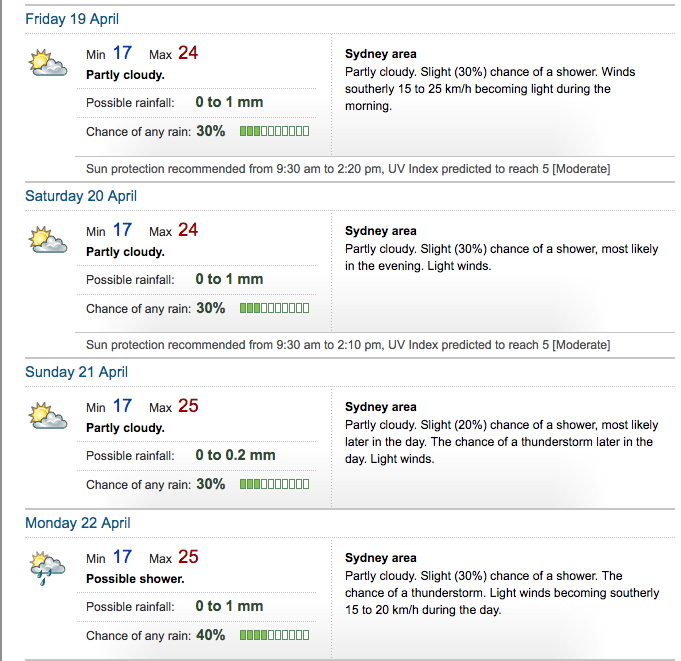 So in other words, not too hot, and not too cold, just perfect Autumn weather all weekend long!
So whether you're going camping, out for a picnic, or just staying at home with the family, the weather certainly shouldn't get in the way of anyone's long weekend plans!
You can stay up to date with weather updates through the Bureau of Meteorology here!
Love this? You'll love this bit from Will & Woody – catch the boys weekdays from 4PM on KIIS 1065