If you thought that travelling around Sydney was bad before, we've got some bad news this morning with major changes affecting both those who drive and use public transport around the city.
While a major train line has been shut down for the next several months to allow for work on the metro, those driving around Sydney have been hit with further costs after motorways across the city increased their tolls.
The majority of Sydney's motorways have seen several cents added to their cost on October 1 due to quarterly inflation CPI.
The Eastern Distributor has seen a $0.07 increase leaving the cost for drivers of cars at $7.46 and $14.92 for trucks.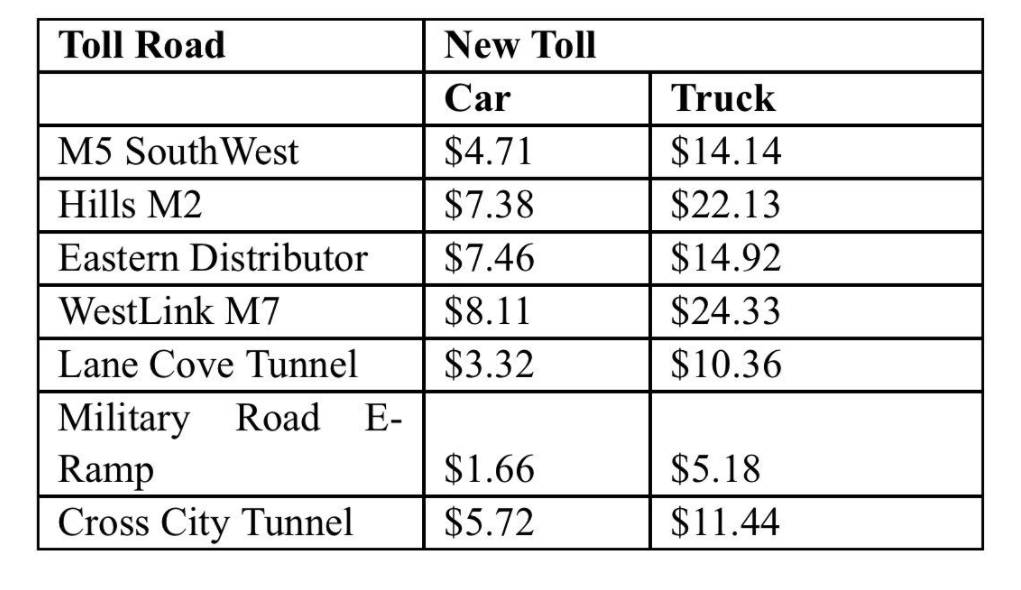 The M2 toll price increased by eight cents with prices now sitting at $7.38 for cars and a whopping $22.13 for trucks.
The Lane Cove Tunnel is now $3.32 for average motorists and $10.36 for trucks.
As an example, this would mean that a driver travelling in a car from Sydney's northwest to the city along the M7, M2, Lane Cove Tunnel and over the Harbour Bridge would cost about $21 one way.
This comes as those who would normally avoid the tolls by taking public transport are affected by the closing of the Chatswood to Epping rail line. Buses are replacing trains across this line for the next seven months while work continues on the Metro North West.
Many have perceived the price hike to tolls as bad timing as they coincide with the station closures, however, transport minister Andrew Constance said it will benefit commuters in the long run.
"I mean in seven months' time there'll be less cars on the road because Metro is expected to reduce by the next 20 years 30 million vehicle trips per year," said Mr Constance.
The state government also reminded drivers that they are entitled to free car rego if they spend more than $25-a-week on tolls.