A man in Sydney was about to hoe into his lunch from KFC when he noticed something rather disturbing on his piece of Kentucky fried chicken.
While his piece of chicken had been covered in herbs and spices and fried, he found that still attached to it was a scrawny, leftover feather!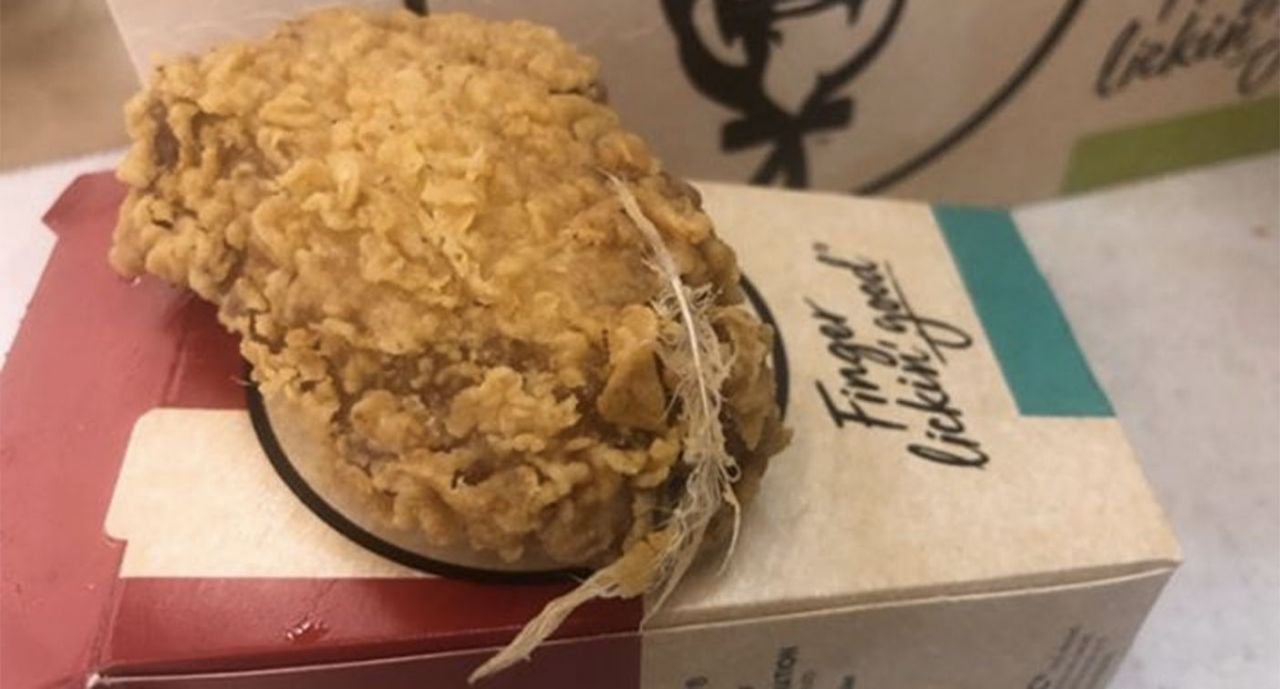 Suren Sun told Yahoo7 News that he had visited the fast food restaurant in Ashfield Mall in Sydney's west when he made the disgusting find.
"I ordered a Favourite Box and as I opened the box I saw this," Mr Sun said. "Since when did they start using feather as a garnish? Ruined my lunch today."
Mr Sun continued to say that he was immediately put off his food and felt like "throwing up" after finding the feather.
"I didn't feel like eating and didn't even bother to go back and tell them [KFC] as they were busy. I just want KFC to look at their product standard. This is so terrible," he added.
"It has just given us a sickening feeling."
A spokesperson for KFC has since told Yahoo7 News that they are apologetic about the incident, it isn't actually a "health issue".
"We're really sorry one of our customers has had this experience, but res-assured it's almost certainly not a health issue," the spokesperson said.
"Chickens have thousands of feathers and hair but occasionally mistakes happen and feathers are not removed when they should have been."
The spokesperson also confirmed that the employees at the store in question have been notified of the incident so that they can take extra care from now on.
More: Oporto store closed after video exposes rat infestion
Want more? Get more from Kyle & Jackie O!