Someone in Sydney is literally one million dollars richer and has been for about a month now but they have absolutely NO IDEA about it!
We know, this sounds like one of those Bad Luck Brian memes but nope this is real life.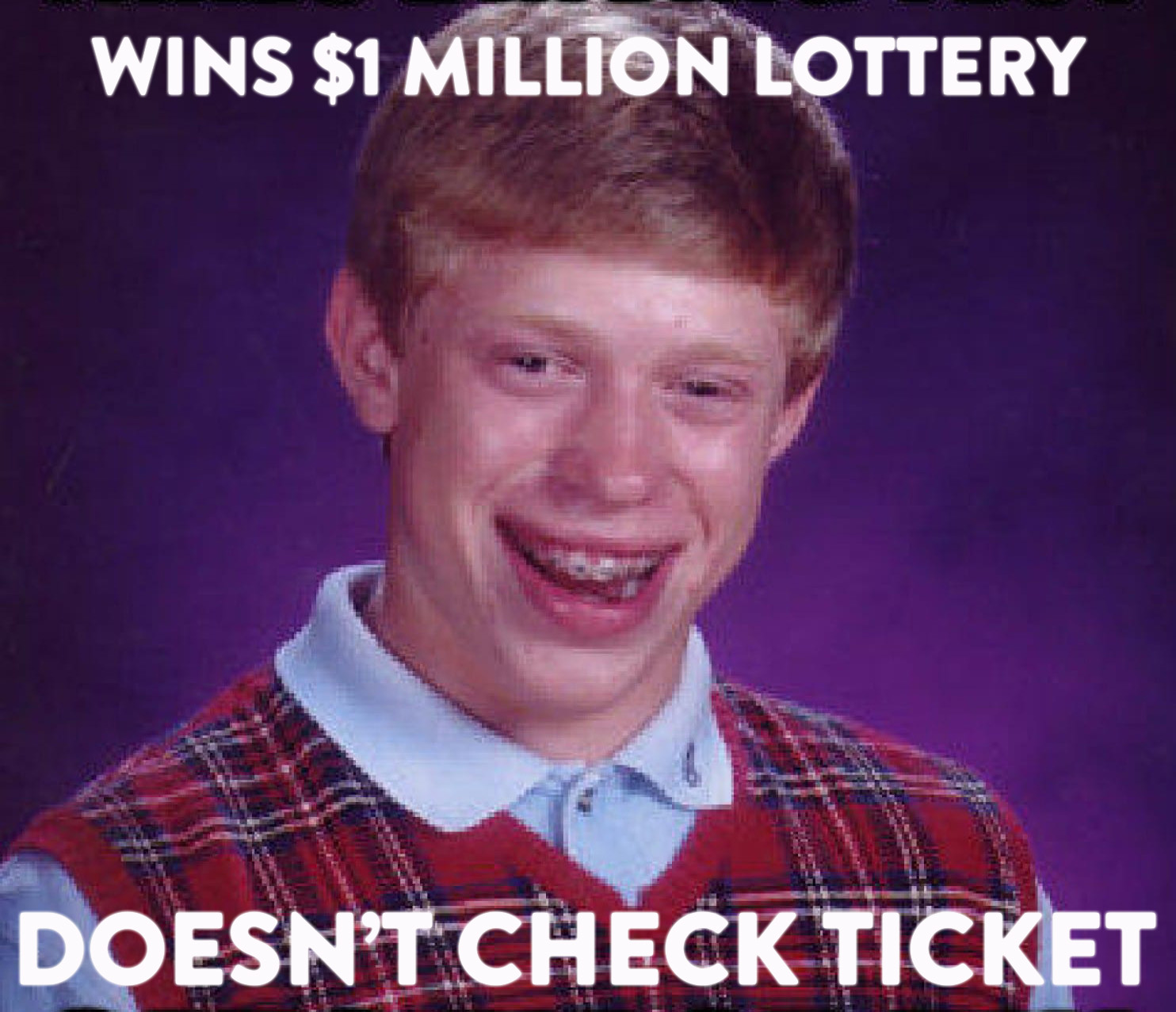 Someone in Sydney right now won the lottery a month ago and doesn't know about their good fortune yet!
The ticket was apparently bought in the Sydney CBD and the owner doesn't know about it yet because the ticket was unregistered.
"Our winner could be completely unaware they are now over $1 million richer," NSW Lotteries spokesperson Lauren Cooney said to News.com.au.
"You may not think it's possible that you could be the unregistered division one winner we are looking for, but if you purchased an entry in last month's Saturday Lotto draw that you haven't checked yet, you're in with a chance."
So while the lottery officials have no way of contacting the lucky winner, they can tell us some extra information that might narrow it down such as the fact that the ticket was purchased at Connection Newsagency at 109 Pitt Street.
Owner of the shop, Mark Hou, said that even he's working to help find the winner.
"Now that people are home from holidays and back at work we've been asking everyone if they've got any old tickets they haven't checked yet," he told News.com.au. "We certainly haven't lost hope."
What are you waiting for? If any of this is ringing a bell and you reckon you've got a lotto ticket lying around somewhere that you haven't checked yet, then GET TO IT! Your life could be about to change!
More: person wins $2.2 billion in mega millions lottery jackpot
Want more? Get more from Kyle & Jackie O!