It was the image that became synonymous with the Greek Economic Crisis.
Photos of a weeping Greek pensioner outside a bank in Thessoloniki, after banks opened only for pensioners to withdraw a limit of 120 Euros.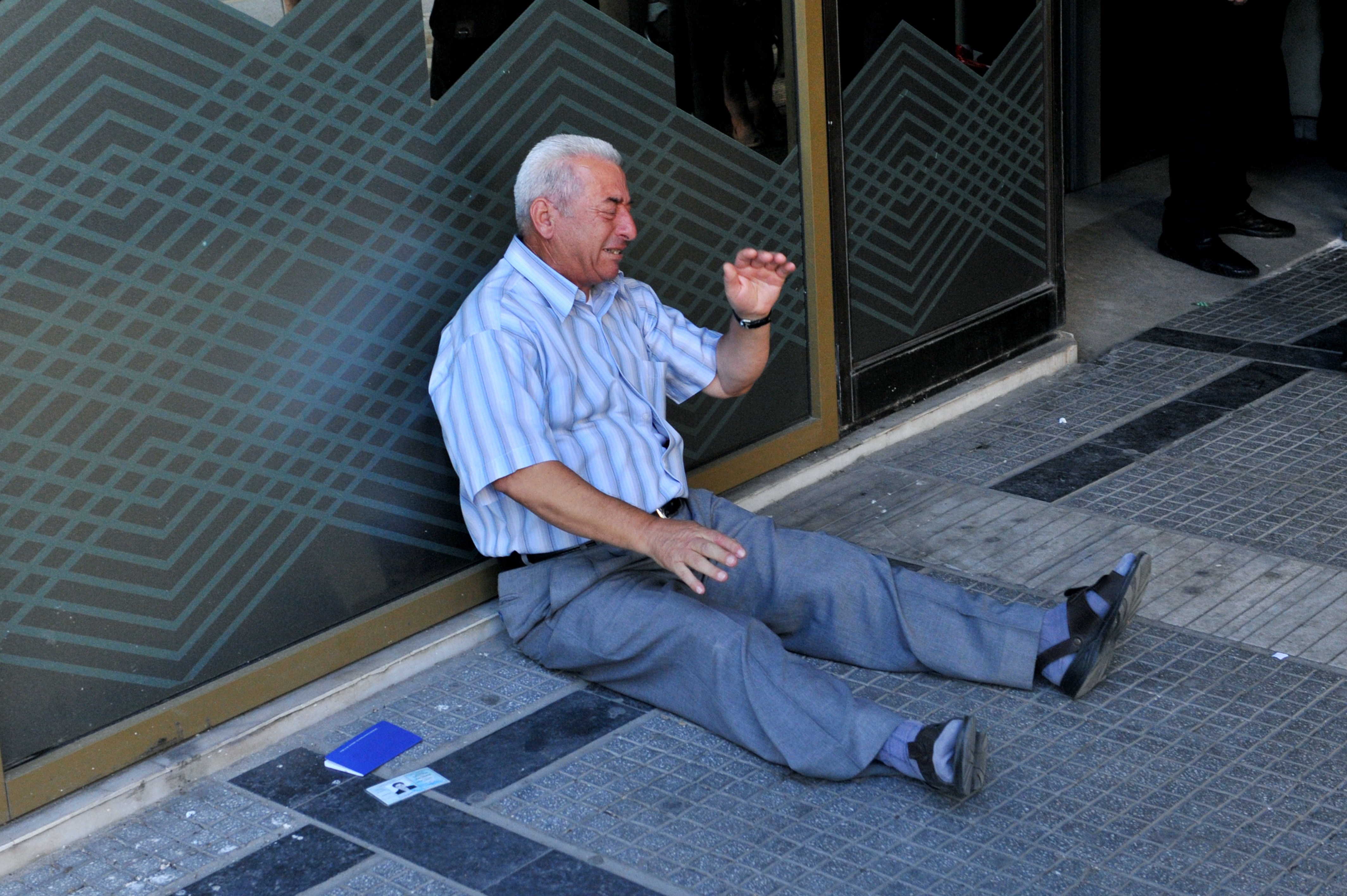 The 77-year-old man is Giorgos Chatzifotiadis, and he was recognised by an Australian businessman, who saw that he was an old friend of his father's.
James Koufos, a finance CEO based in Sydney, told the Daily Mail Australia that he will fly to Athens to pay Mr. Chatzifotiadis's pension.
Mr Koufous learned that Mr Chatzifotiadis was a friend of his late father and that the two went to school together in the same Greek village.
Mr Chatzifotiadis had lined up at four different banks to try to withdraw his pension, but was turned away each time, before collapsing in despair.
"Seeing those photos, it really hit me… I got very emotional,' Mr Koufos told the Daily Mail Australia, and said at first he wasn't aware Mr Chatzifotiadis was an old family friend.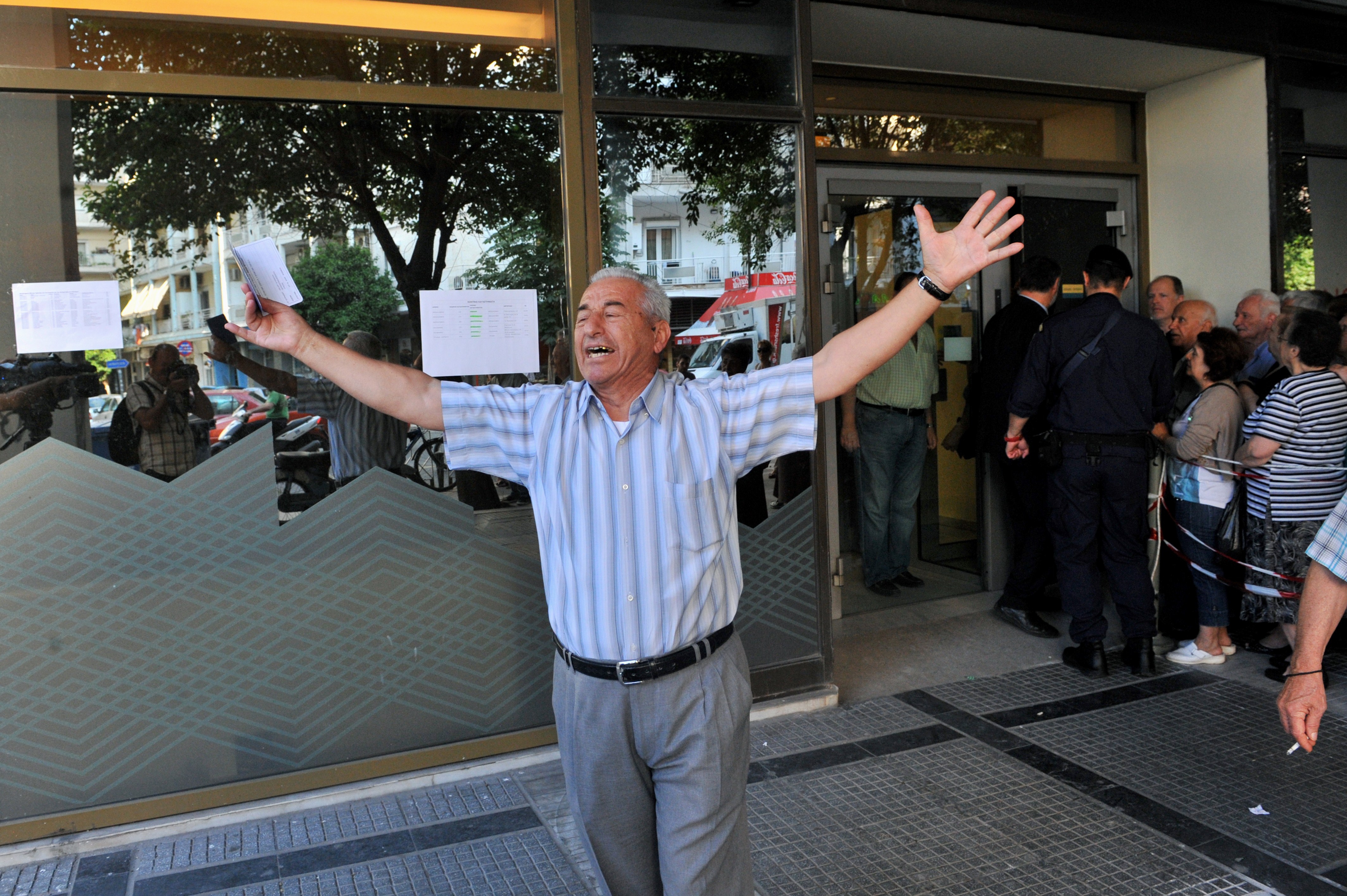 "It's an amazing and rare chance to really help someone… we have been told exactly where he lives in the village. My mum (who still lives in Greece) got really emotional when she saw the story, so did I… it motivated me to do something."
Mr Koufous used Facebook to try to track him down.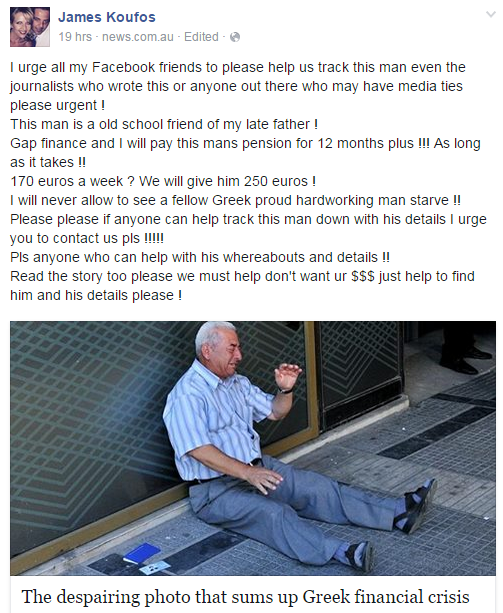 Mr Koufous plans to use the inheritance his father left him to help his old school friend because, he said, it's what his father would have wanted.
Since the post yesterday, Mr Koufous told the Daily Mail he has already received "about four or five thousand euros" from others who want to help.
"I've been getting a lot of attention over this, but it isn't about me, I don't want the focus on me," Mr Koufos said.
"All of us are human beings and sometimes hits us in the sweet spot and we react without thinking – that's what happened to me when I saw this. I knew I had to try and do something."
This kindness comes after the Greeks rejected conditions for a rescue package from creditors, celebrating a "no" referendum.
Source: Daily Mail
Photos: AAP & Facebook
Love this? You'll love this bit from Will & Woody – catch the boys weekdays from 4PM on KIIS 1065