When he auditioned for the quiz show, Johnathan Somic was "flat broke, unemployed and seriously overweight".
Last July, Somic won $212,000 on Channel 7's Million Dollar Minute.
Now, the 27-year-old medical student has lost 30kg using his winnings.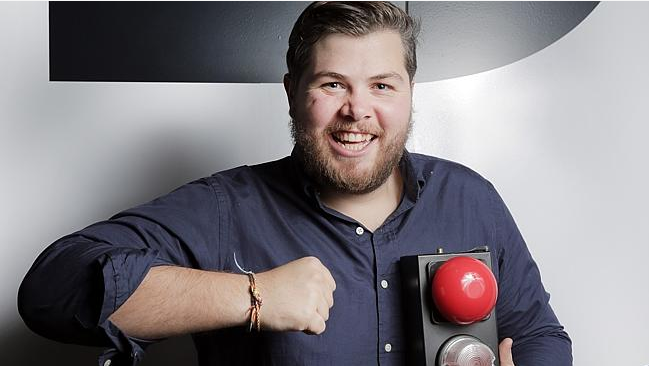 Photo taken from HeraldSun.
He weighed 150kg when he won the quiz show, but he invested in his health and went to a "fat camp" in Thailand.
He spent five months training at a muay Thai boot camp to lose the weight.
"They say the camera adds five pounds, but in my case, it added 50. When I saw myself on the show, I thought, 'I need to get my health in order or I won't be able to spend all this money'."
"I lost 30kg. I'm not Slim Jim, but I'm a lot healthier, and I only smoke at weekends," he said.
Although he has treated himself to an expensive watch and business class travel for him and his girlfriend.
The prize money will also help with his studies in biomedical science.
Somic will return to television on Million Dollar Minute's Champion of Champions special that begins tonight at 5:30pm on Channel 7.
Photos: Facebook
Love this? You'll love this bit from Will & Woody – catch the boys weekdays from 4PM on KIIS 1065