Meanwhile, in the latest edition of 'Idiots Interrupting Contests That Involve Throwing Sharp Things', comes this story out of the UK.
Dart master Michael van Gerwen was in the middle of play during the World Championship final against Gary Anderson when he was forced to stop.
Some genius, reportedly (and believably) drunk, had rushed the stage and tried to take off with the trophy.
It's not known how he made it to the stage but it took a few moments before security realised what was happening…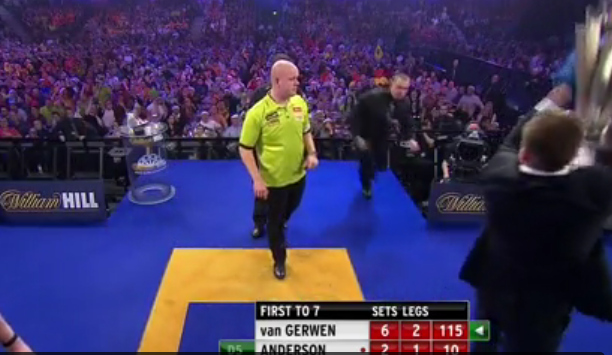 The interruption didn't seem to faze van Gerwen, and instead of his game and concentration being thrown, he went on to win the competition minutes later.
Deadspin
Want more? Get more from Kyle & Jackie O!