If mini magnets are starting to get hard to find at your local craft shop, this could be why.
The internet is starting to share some nifty ways to use the Coles Little Shop toys, and it doesn't include keeping them tucked away in the folder.
One way that's gaining the most popularity, is repurposing them into fridge magnets, like this post from the Kmart Mums page on Facebook…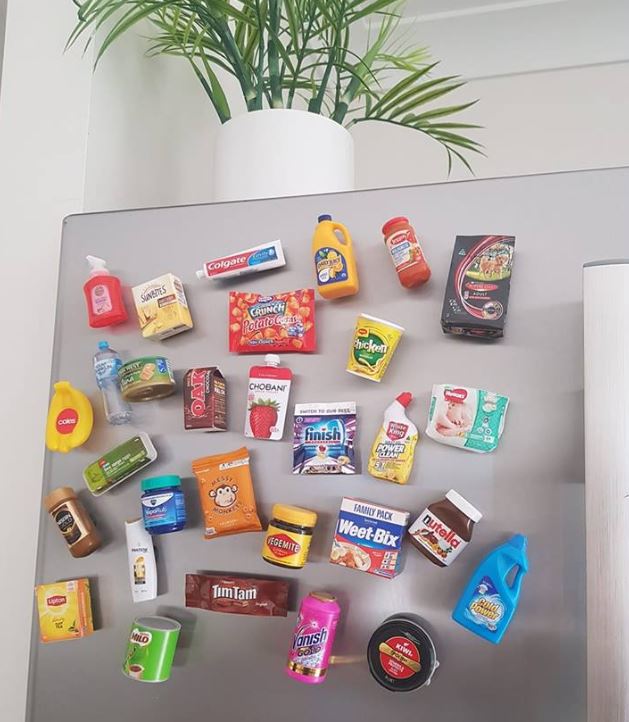 "Just thought I'd share our little hack as I'm sure many Kmart mums would be collecting these for their little ones," the poster said.
"Made them into cute little fridge magnets instead of hiding them away in a folder."
the post has clocked up almost 3000 reactions as well as more than 360 comments frothing over it:
"I have enough crap on my fridge! But it's a cool idea"
"I'm so going to do this once I've got all of them!"
"Omfg I am doing this for sure"
"I am keeping them in a trolley until I've got them all them I'm turning mine into fridge magnets. It was my first thought when I got my first one. It would make one cute magnet!!"
"A Kmart hack that's actually not ridiculous. Great idea!"
Perth's Dolcetto Patisserie and Café have also been inspired, posted this to their Insta page this week:
https://www.instagram.com/p/Bma6mV4jUo5/
Love this? You'll love this bit from Will & Woody – catch the boys weekdays from 4PM on KIIS 1065