Taylor Swift just keeps on making headlines – and it's for all the wrong reasons.
Since smooshing Calvin Harris' heart into a million pieces, she's now felt the wrath of Kim and Kanye – and now even even of her loyal fans are pointing out her missteps.
Starting with her highly anticipated response to Kim Kardashian leaking the video of Taylor on the phone to Kanye West.
In the video, she's agreeing to the lyrics of the song, 'Famous', which she later slammed in an awards speech.
Then, Taylor tweeted a perfectly scripted retort to the drama, referencing different parts of the hard-to-hear audio and putting her side of the story across.
Now, eagle-eye fans are sceptical that Taylor came up with the retort so instantaneously.
That moment when Kanye West secretly records your phone call, then Kim posts it on the Internet. pic.twitter.com/4GJqdyykQu

— Taylor Swift (@taylorswift13) 18 July 2016
A slight giveaway, the 'search' option in the top left corner supposedly reveals that Tay Tay has been working on this retort for a while – and it wasn't quite as off the cuff as it was intended.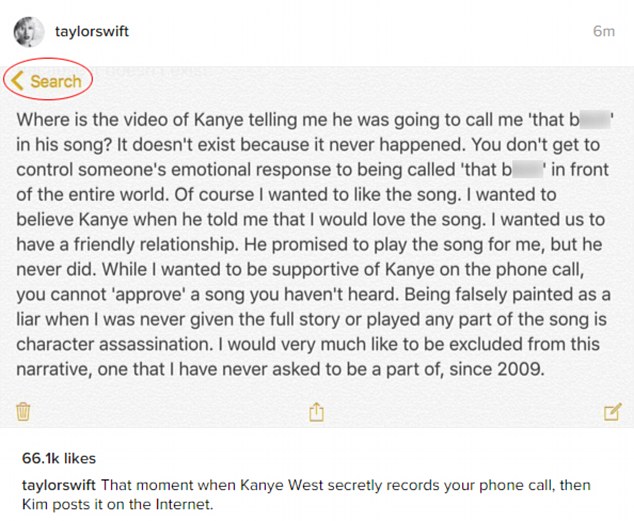 While some people think this revelation means Taylor was aware of the impending drama long before it was revealed to the world, some have suggested it merely shows Taylor didn't post it immediately after writing it, and that she could have penned a draft hours or even minutes earlier, and had just gone back in to edit it.
What do you think?
Source: Daily Mail
Want more? Get more from Kyle & Jackie O!