We don't know how they consistently do it, but Kmart have managed to once again totally OWN the budget shopping scene with their latest simple but savvy feature.
It's official, Kmart now have their very own bot!
We're talking a super friendly, helpful online robot that can actually make Christmas shopping so.much.easier.
Kmart now offer 'Kmart Buddy' through Facebook Messenger. All you need to do is open it in Messenger and it fires up with "I'm Kmart buddy, your friendly shopping assistant. Let's make you more popular than Santa by finding the perfect Christmas gift. Who are you shopping for?".
The future is totally here and it's going to make me more popular than SANTA!
I thought I'd try to make life hard for the little bot and try find something for my scary AF mother-in-law…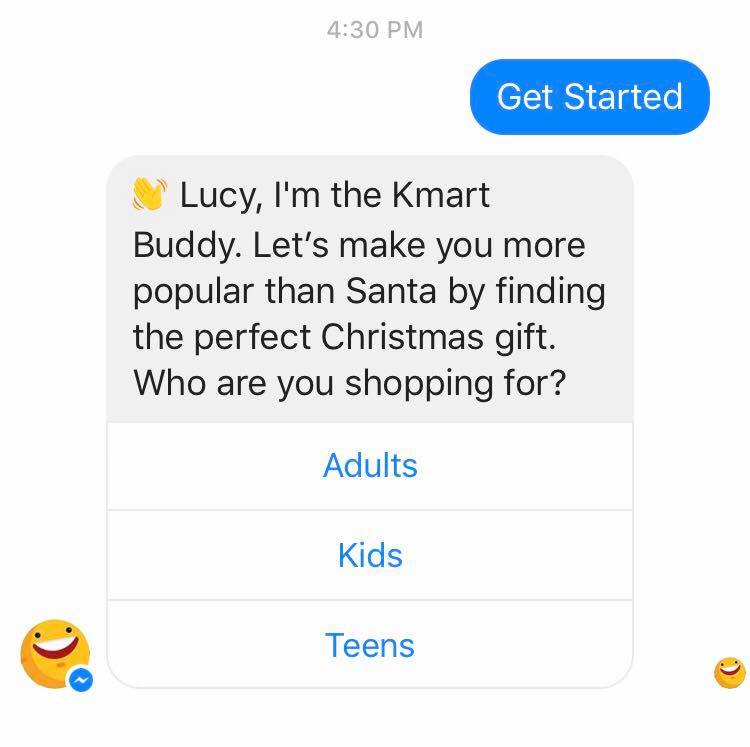 I specified who i was buying for, what kind of gift they might want (seriously, i really don't know what to buy for the woman who literally has EVERYTHING) and then by using a series of questions it seeks to narrow down your request, and then presents web pages where you can buy the goods online.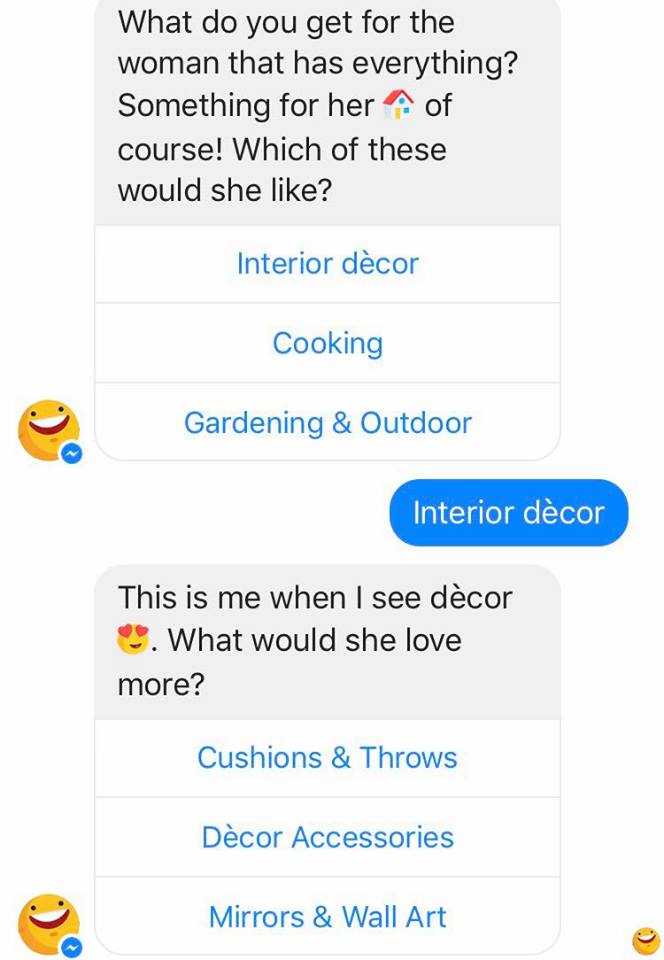 By here, I purely freaking out at how good this is.
The bot fired through a range of on-point options and then wished me a 'Merry Christmas'. Naww!
Best of all? It can even help you find a gift for that person you got for Kris Kringle that you literally know nothing about.
We think it's time more Aussies stores bring on the bots!
Source: The Australian
Want more? Get more from Kyle & Jackie O!