Brad Pitt and Angelina Jolie's complicated separation just became even more complicated after Pax, 12, and Shiloh, 10, informing their mum that they'd rather live with their dad.
"Recently, Pax and Shiloh told Angelina that they'd prefer to live with their father," a source told OK! magazine.
"Pax and Shiloh have always had a strong bond and both of them have long felt more compatible, emotionally, with Brad.
"If Pax and Shiloh really want to be with Brad, she's in an unwinnable situation. How can you claim you're doing what's best for the kids when you're ignoring their stated wishes?"
The pair are currently in negotiations over the custody of their six children, with Angelina filing for sole custody.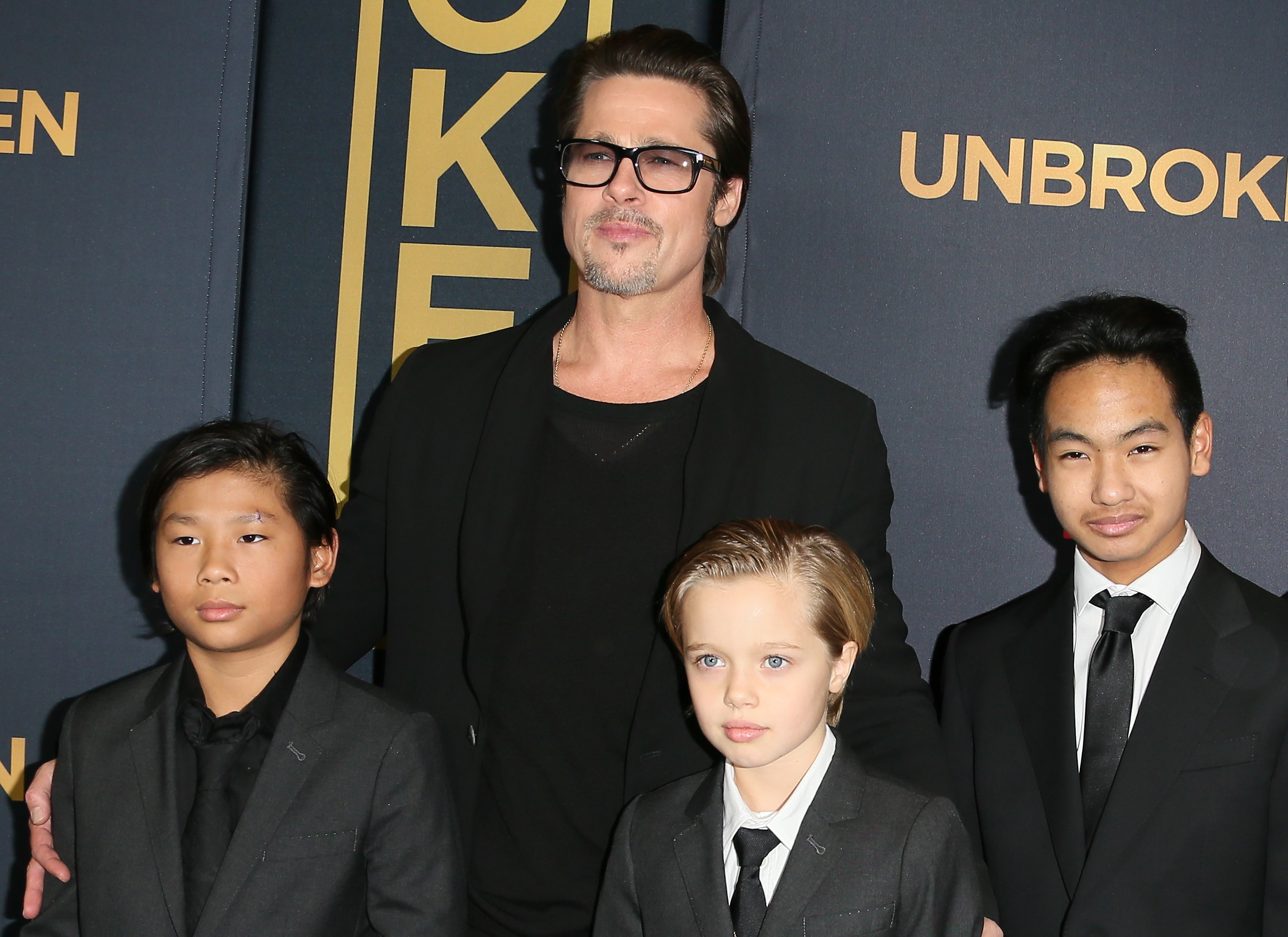 PHOTO: Brad Pitt with Pax Jolie-Pitt (12), Shiloh Jolie-Pitt (10) and Maddox Jolie-Pitt (15). Getty Images
All six children are currently living with their mother in a rented Malibu mansion, however, Brad has recently been given visitation rights.
Another emotional element in the custody battle is eldest son Maddox's refusal to see his father when given the opportunity.
Brad is still being investigated by the Department of Children & Family Services in regards to an alleged incident that occurred on a private jet between Maddox and himself.
If any evidence of verbal or physical abuse is uncovered then he would lose any chance at custody or visitation rights.
Want more? Get more from Kyle & Jackie O!