Shane Warne. Text messages. Reality star.
It's not the first time we've wrote those words and to be honest, we're guessing it won't be the last.
The cricketer has been busted once again getting flirtatious with a reality tv star via text.
Or at least it would appear that way!
This time it's First Dates star Mackenzie who has been caught texting a "Shane Warne".
The more Mackenzie flicks the hair, the more she likes Jeremy. That is just science. #FirstDatesAU pic.twitter.com/uh92QZH8V4

— FirstDatesAU (@FirstDatesAU) November 8, 2016
A screenshot from the show reveals the blonde messaging someone by the same name as our favourite Romeo… although there's no word yet whether it is THE Shane Warne.
Asking "jeremy who", it would appear we're not the only ones who were interested in Mackenzie's date on the show!
It's not the first time Warnie's gotten up close and personal with a reality starlet.
Earlier this year it was revealed he and The Bachelor contestant Kiki Morris were getting flirty.
However, the bachelorette was quick to reassure he was just being friendly, telling The Project she had known him for many years.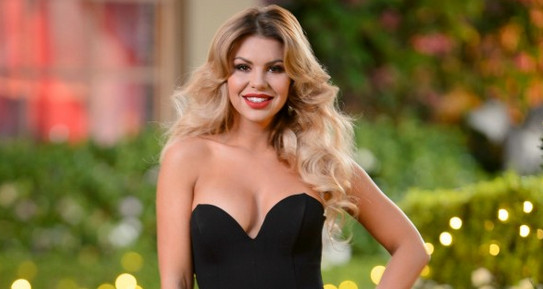 "He actually gave me a word of advice since coming off the show and said 'Hey Keeks, I'm really proud of you going on The Bachelor. The media can be quite tricky but just be yourself and everyone's going to love you'," she said.
"Somehow that's been misconstrued into Shane Warne wants to date me and I'm interested."
Perhaps that's what's going on with Mackenzie.
Keep spreading the love advice Warnie. What a legend.
h/t New Idea
TRENDING NOW:
Is This The Most AWKWARD Moment On The Project Yet?!
Love this? You'll love this bit from Kyle & Jackie O!