Here's something you didn't want to imagine – our senior citizens are having a lot more sex than you'd believe!
According to the latest survey, over 70s are happier with casual sex than singles aged 18-30.
Elite Singles Australia says seniors having early bedtimes has nothing to do with wanting more sleep.
More than 2500 online daters aged over 70 took part in the eye-opening survey.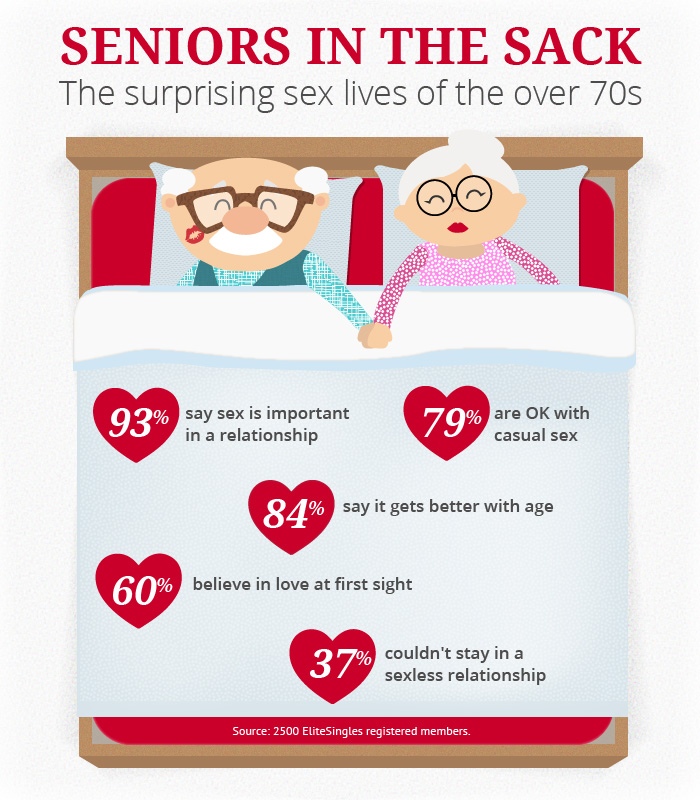 The good news is sex gets better with age, according to 84% of those surveyed who rated sex as 'very important'.
Just 7% of seniors would be happy without sex in a relationship compared to 14% of their younger counterparts.
Celibacy is considered less acceptable for older singles than it is for 18-30 year olds.
We have even better news for the ladies – the quality of sex only improves with age and experience, like a good wine.
And if you thought casual sex was taboo, think again, with 79% saying they didn't need commitment for sex.
If you're worried about your sexual voracity, don't worry it'll get better!
Want more? Get more from Kyle & Jackie O!