In case you missed it, Selena Gomez made her way back onto the music scene over night, releasing a new track called Lose You To Love Me.
And no doubt just after hearing the title you can guess who the song is about…
While Selena hasn't stated that the emotional track was written about her on-again off-again ex Justin Bieber, we certainly think that it is after breaking down some of the lyrics.
At one point, Selena sings "In two months you replaces us, like it was easy".
If you think back to 2018 when Selena and Justin broke up for the final time, about two months later Justin began dating Hailey Baldwin. Adding salt to the wound, the pair also got married late last year, followed by a second wedding just a few weeks ago.
In another lyric Selena sing, "Set fire to my purpose and I let it burn". This appears to be a reference to Justin's album Purpose from 2015, which was reportedly written as a giant apology to Selena.
Finally, Selena also sing "sang off key in my chorus, 'cause I wasn't yours" which may be about a demo song Selena and Justin recored together back in 2013 called 'Can't Steal Our Love'.
The craziest part about all of this? It seems like Justin's new wife Hailey Bieber has responded to the song, claiming her stake on her man.
Not long after the song was released Hailey posted a screenshot of the song she was listening to on Spotify, which just happened to be 'I'll Kill You' by Summer Walker. The song is about warning other women to stay away from your man.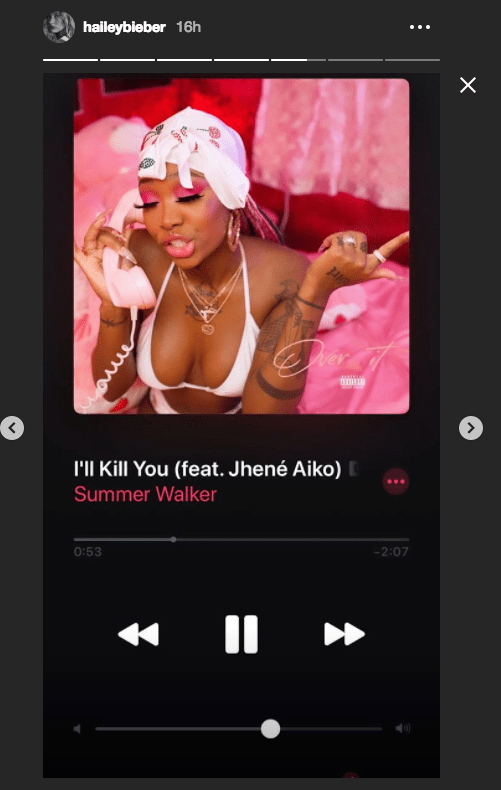 Hailey has since claimed that the post had nothing to do with Selena but it's a VERY big coincidence if you ask us…
Check out Selena's new song Lose You To Love Me in the video below.
Want more? Get more from Kyle & Jackie O!