It has hard to keep up with Scott Disick and Kourtney Kardashian. Scott started split rumours by hanging out with blonde model, Lindsay Vrckovnik… Exhibit A: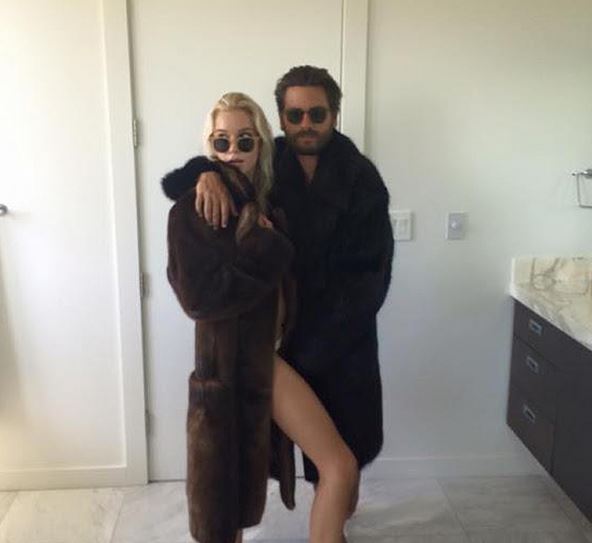 Then this, fuelled with footage of Kourtney crying with frustration to sister, Kim, that she had tried so hard 'to keep the family together' when images of Scott surfaced of canoodling with girls at a club, had everyone figuring they were definitely done.
BUT, now Scott has thrown a spanner in the works with a naked image of his supposed ex, captioned 'Now that's 1 hot mama' – the picture is part of a series Kourtney participated in for photographer, Brian Bowen Smith.
Whaa? Kourtney, too, has found it hard to move on from Scott. HollywoodLife.com have reported that the Keeping Up With The Kardashians star is still 'addicted' to Disick and 'Googles him all the time,' refusing to delete him from her Instagram.
Perhaps the two, who have three children together, have reconciled. Afterall, Scott has been p-retty happy lately…
Want more? Get more from Kyle & Jackie O!