Looking at the Golden Globes red carpet arrivals, you'd be forgiven for swooning all over the girls in their big, flowing skirts and interesting beauty looks.
They've really stepped it up a notch, that is for SURE.
So when we heard Sarah Jessica Parker, the QUEEN of fashion, was attending, we were chuffed.
Well, the Sex and the City fan that lives inside of us all definitely was.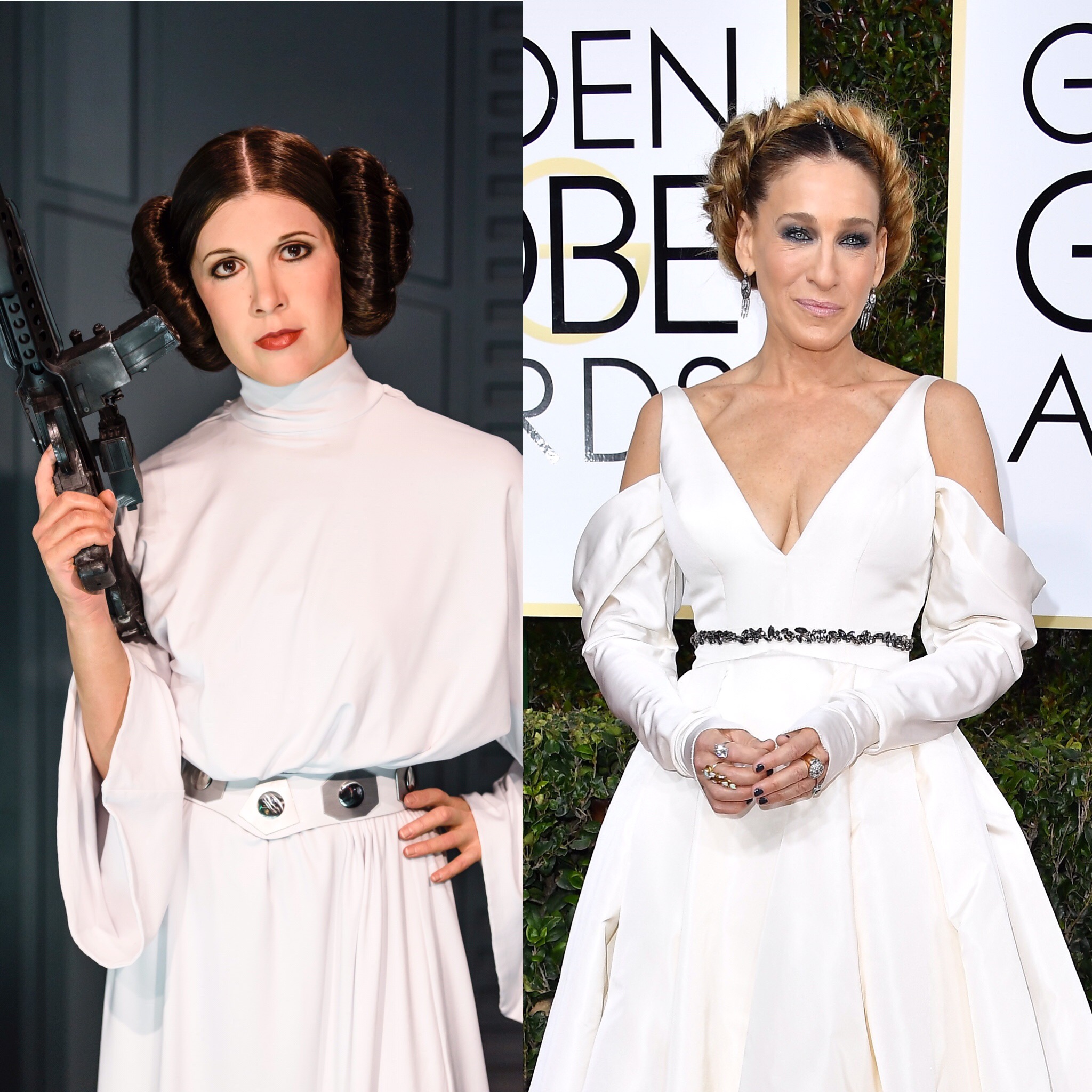 However, in what seems like a slightly odd nod to the late Carrie Fisher, SJP was seen sporting a sort of frumpy looking white wedding down, complete with bare shoulders and slouchy sleeves, teamed with Princess Leia-esque hair.
It really was a bizarre look for someone who almost ALWAYS gets it right…
What do you think?!
Want more? Get more from Kyle & Jackie O!