One of Snapchat's newest filters has left Modern Family actress Sarah Hyland very suspicious.
Appearing on The Late Late Show with James Corden the 25–year-old revealed she was convinced Snapchat had used her face as inspiration for it's newest filter.
"So there is this Snapchat filter where they make your face really small like mine and your eyes very large like mine with purple lipstick," Sarah explained.
The actress then showed a still photo of herself from the movie XOXO revealing the freaky similarity.

Source: The Late Late Show with James Corden
The resemblance was first pointed out by actress Debra Messing, who appeared in Dirty Dancing alongside Sarah. She sent her co-star a snap of herself with the new filter, captioned 'Snapchat has a Sarah Hyland filter.'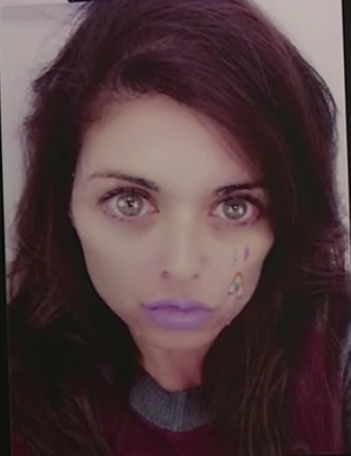 Source: The Late Late Show with James Corden
Sarah joked that she deserved a creators fee from Snapchat. We think she's on to something.
Check out the full interview below:
Want more? Get more from Kyle & Jackie O!