While most children's first words are usually as straightforward as 'mama' or 'dada', Ryan Reynolds and Blake Lively's daughter James' first words were not your run-of-the-mill.
The Deadpool star revealed that the toddler's first words were inspired by one of Hollywood's biggest stars – Tom Hanks. Which we guess makes sense, given James was basically born into Hollywood royalty.
Ryan admitted during his Critics Choice Award speech on Sunday, after picking up the gong for Best Actor in a Comedy, that the Forest Gump star had such a huge influence on his life, that the first words his daughter ever muttered actually came from Tom himself.
"I genuinely was not expecting this, I prepared nothing," he started off. "So, I'm just going to focus on Tom Hanks."
"No, really though, you're a huge influence on me," Ryan told Tom, who was sitting in the audience.
"My two-year-old daughter — the first full sentence she ever said was, 'There's no crying in baseball.' I'm not even kidding."
The famous line comes from Tom's 1992 movie A League Of Their Own.
Ryan and Blake welcomed their daughter James in 2014, and Blake gave birth to their second child back in September this year.
On the night, Ryan also picked up the Entertainer Of The Year award, and just when we thought we couldn't love him anymore, he dedicated the award to children's cancer charities Make-a-Wish Foundation and the SickKids Foundation of Toronto.
"Deadpool was an 11-year odyssey for me to get up here, and it resonated with a lot of people," he said.
"The character had cancer, and some of the people that this character resonated with were sick kids.
"I would like to dedicate this honor to the Make-A-Wish Foundation and the SickKids Foundation of Toronto, two incredible organizations that do so much for so many kids in need."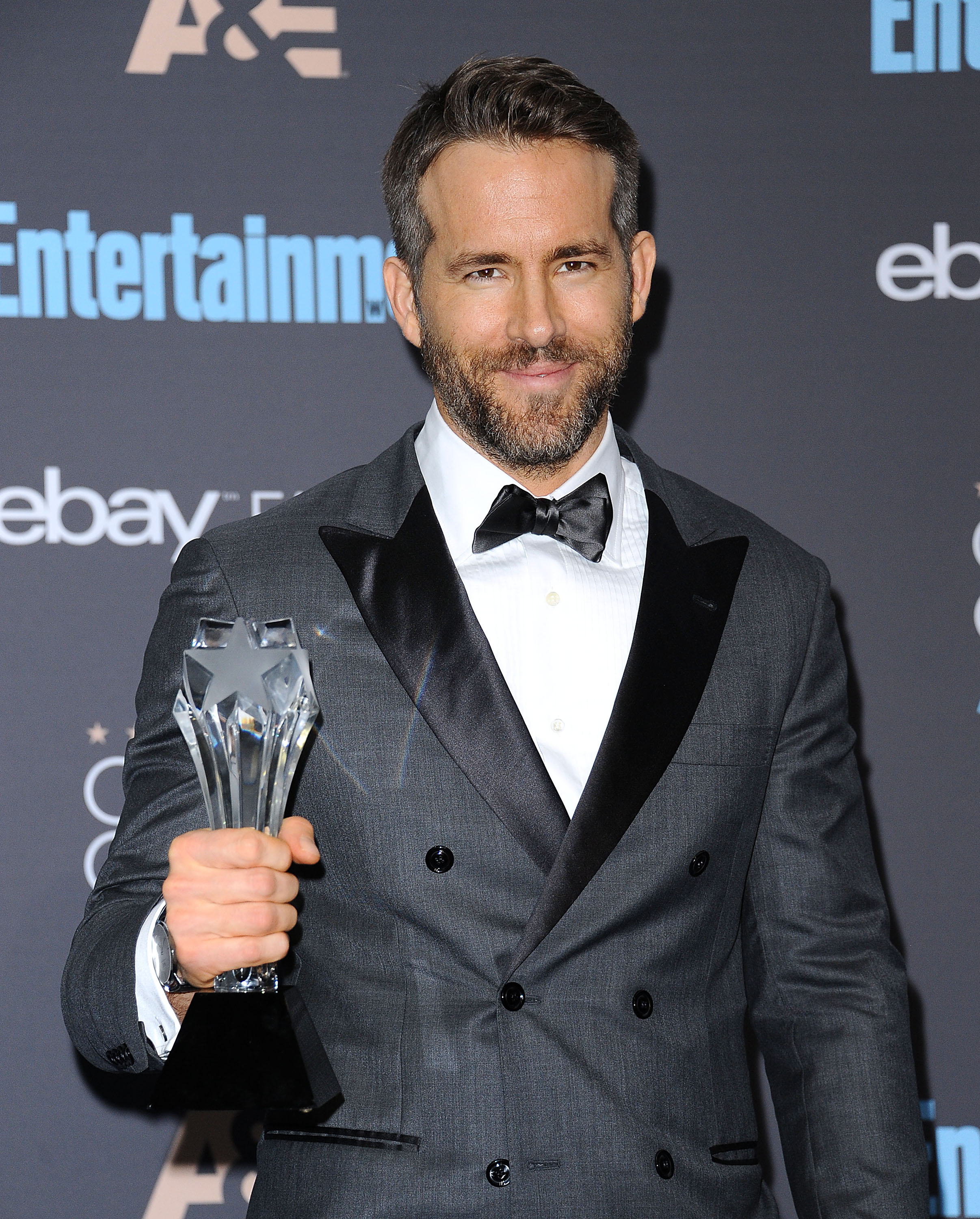 Awww!
Source: Cosmopolitan
Want more? Get more from Kyle & Jackie O!