Temperatures are boiling over in the Bachelorette Mansion as tensions heat up between models Rhys and Sam. While topless waiter 'entrepreneur' Rhys is keen to brag about his life as a model, new villain Sam had decided to keep quiet about his career.
So what prefect date to send the boys on but a Mills and Boon style cover shoot. How did the producers know!?…While the group's self confessed 5 out of 10 Ben is just happy to have his hair and makeup done, the other boys grill Sam and Rhys for some advice on the upcoming photoshoot.
Sam shys away but Rhys goes into full possessed blue steel mode.
"Get ripped, taking your shirt off. Try and think about the emotion you want to be seen. Be conscious if your jawline is right,' Rhys tells the boys. Such great advice…
And ladies and gentlemen we suddenly have a new contender for douchebag of the season as Rhys is later heard tell a makeup artist he wants his to eyes pop, his jawline to be highlighted and his abs contoured. We know he's joking but he still sounds like a complete di*k.
Rhys then told the cameras not all models are stupid, some happen to be smart like him. Gee, he's modest as well as good looking and smart…
Rhys then froths over himself as he's asked to pose topless. While Sam's keen to let him take the spot light, we've done our own digging. He only admitted to Gerogia Love that he was involved in a few Big W shoots but we've found more.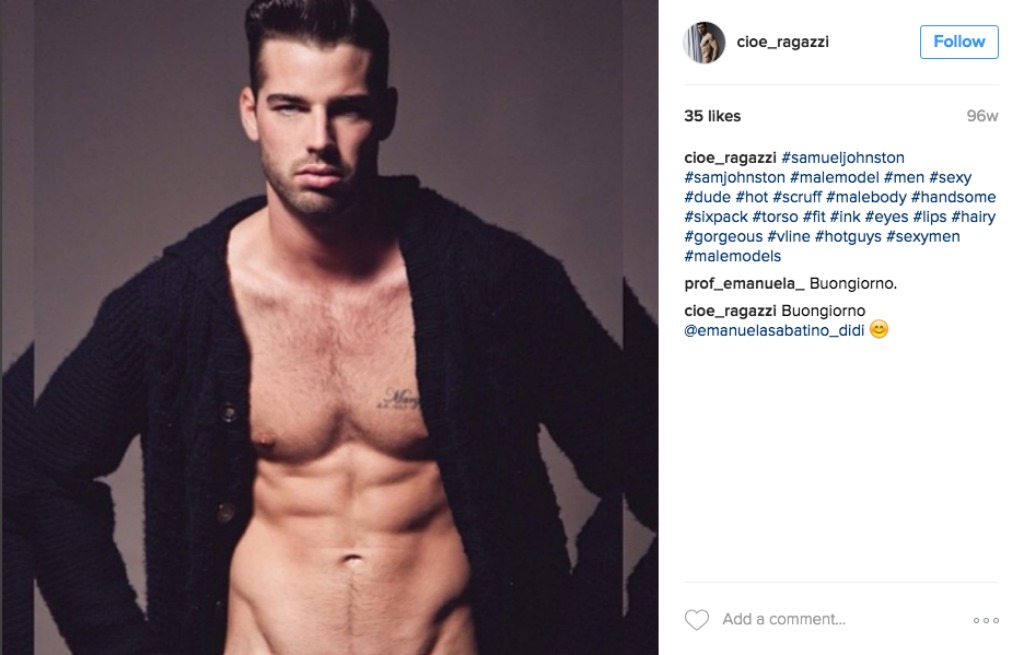 Rhys has also had his fear share of topless shoots.. who does it better?