You know how when someone you love passes, you can put their ashes in an urn as a way of keeping them close to you?
Well, a company is offering you the chance to actually place their ashes in a sex toy, so that you can remember your more intimate moments together more, erm… intimately.
Designed Mark Sturkenboom is serious about this design and has created a 'memory box' that includes a necklace and an amplifier that reminds you of the deceased.
In a bid to explain his bizarre creation, Sturkenboom said, 'After a passing, the missing of intimacy with that person is only one aspect of the pain and grief.This forms the base for 21 Grams. The urn offers the possibility to conserve 21 grams of ashes of the deceased and displays an immortal desire.'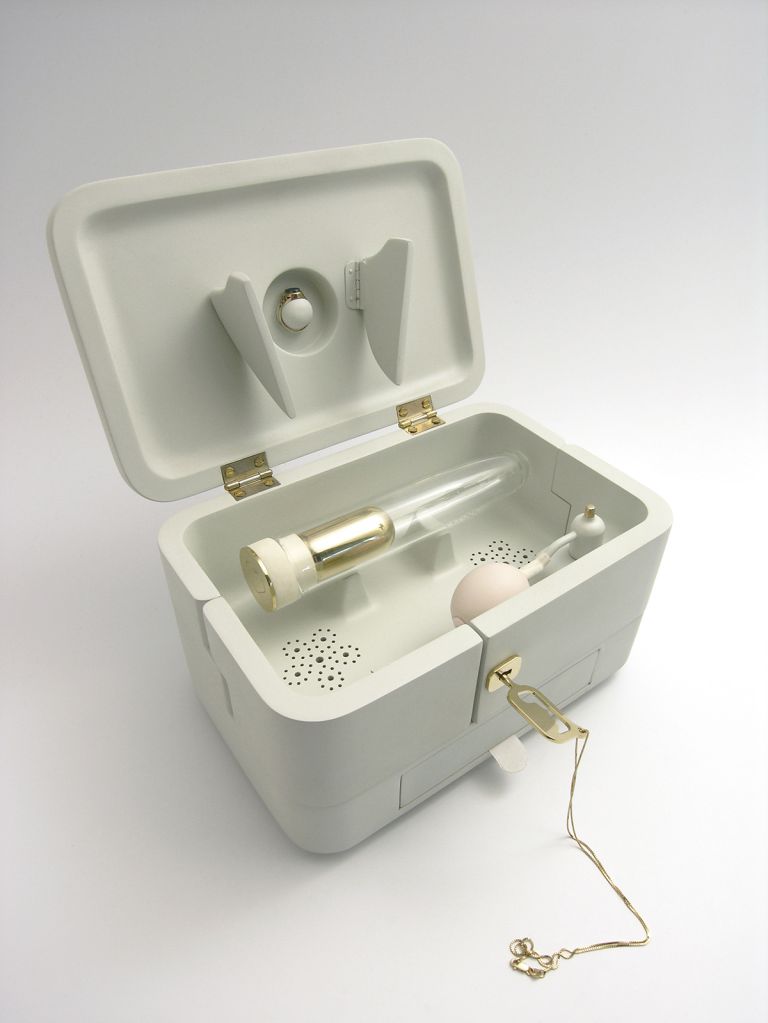 'I sometimes help an elderly lady with her groceries and she has an urn standing near the window with the remains of her husband.
'She always speaks with so much love about him but the jar he was in didn't reflect that at all.
'In that same period I read an article about widows, taboos and sex and intimacy and then I thought to myself "can I combine these themes and make an object that is about love and missing and intimacy?"'
According to him, the box, which is named 21 Grams is the answer. Interestingly, it's also said to be the weight of the human soul.
Source: Metro
Want more? Get more from Kyle & Jackie O!