When you think of a receptionist role, you probably don't think about making sure you're efficient and organised, but if you want to work at activewear brand Lorna Jane, you have to make sure you're small as well.
The internet is up in arms this morning after Lorna Jane uploaded a job descripton for a Receptionist/Fit Model, and then within their duties, listen the specific measurements they should have, too – including a 90cm bust and 70cm waist.
People are wondering why it's necessary to specify measurements in a job that involves answering phones and collecting the mail, as well as running the office.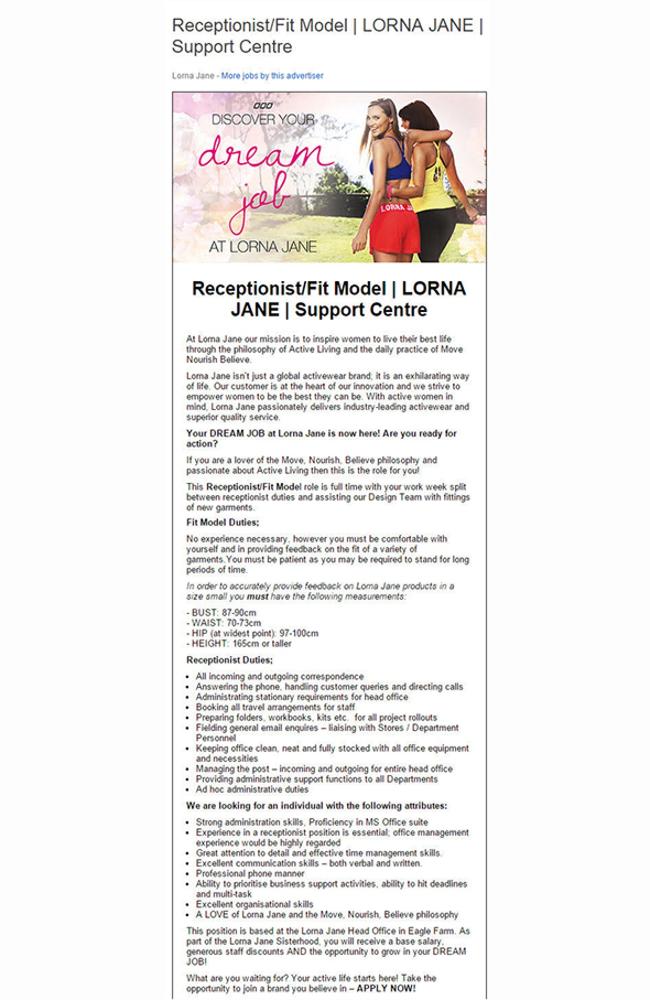 The ad reads, "This Receptionist/Fit Model role is full time with your work week split between receptionist duties and assisting our Design Team with fitting of new garments."
Applicants "must" fit the measurements listed above "in order to accurately provide feedback on Lorna Jane products in a size small".

According to a report on news.com.au, the ad went live on Friday, but was later removed from seek.com.au due to an "overwhelming" number of applications, a Lorna Jane representative said.
"We have 70 to 100 new garments a month and they're popped onto our standard fit model and measured to make sure things fit right, that there's no puckering and gaping and there's nothing too loose. Then alterations are made," she said, adding it was quite common for the brand to combine roles at its head office.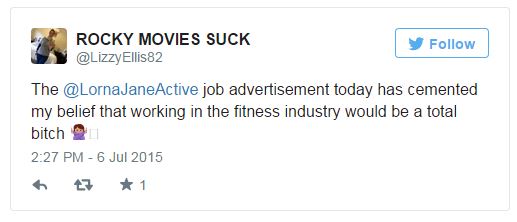 "We used to have an in-house hair makeup artist who also worked on reception and we have another girl who heads up our concept stores and also teaches classes in our studios," she said.

Source: news.com.au
Love this? You'll love this bit from Will & Woody – catch the boys weekdays from 4PM on KIIS 1065