Seven puppies were dumped in a skip bin after their mother was shot dead and left next to a nearby tree.
The border collie-cattle dog puppies were rescued from the side of the road near Toowoomba, west of Brisbane, last Sunday.
Vet nurse Alex Baker said the puppies would have been crushed in a garbage truck if a woman hadn't rescued them, hitting out at whoever dumped them.
'It's a pretty horrible person. I can't imagine anybody who would do that – They would have been crushed. It wouldn't be nice at all.'
It appeared the puppies were left without any food for at least a day.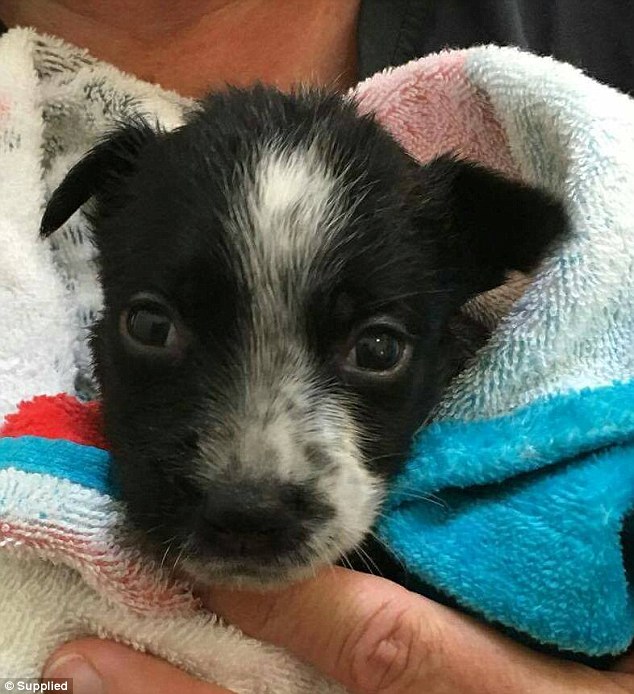 Their 27-year-old rescuer sheltered the puppies in her apartment for three days, with her two cats, after they were rescued from Jondaryan, north-west of Toowoomba.
'They're actually in quite good condition and they're much older than we were expecting,' Ms Baker said.
The puppies have since been transferred to Off The Chain K9 Rescue, a non-profit group in Toowoomba that is finding new homes for the furry animals.
Their new permanent foster carers will be given the honour of naming them.
Love this? You'll love this bit from Kyle & Jackie O!