Literally the royals are just couple goals. And Prince William proved this once again after he recreated a photo that was taken of his beautiful wife and mother to his three children Kate Middleton many, many years ago.
When the Duchess of Cambridge was just 4-years-old she was captured posing on the rocks of an ancient ruin in Jerash over in Jordan with her little sister Pippa and father Michael Middleton.
The Middleton family had been living in Jordan at the time for two years as Michael Middleton had been relocated for work as a British Airways manager. Kate Middleton attended an English language nursery school while in Jordan until 1986 when the family moved back to Berkshire in London.
On Sunday, Prince William touched down in Amman, Jordan for his five-day solo royal tour of the Middle East and he expressed that Kate wished she was able to make it on the trip with him.
"My wife Catherine is very sorry she cannot be here with me so soon after the birth of our son Louis, but her family remembers very fondly the almost three years she spent here as a child when her father worked for British Airways in Amman," he said during a reception on Sunday at the British ambassador to Jordan's residence in Amman.
But while Kate couldn't be there in person, she was there in spirit, and this was proven when Prince William visited the same ruins that his wife posed in front of back in the 1980s.
When William arrived at the location he was treated to a display of the now Duchess of Cambridge's childhood photo with her family at the ruins.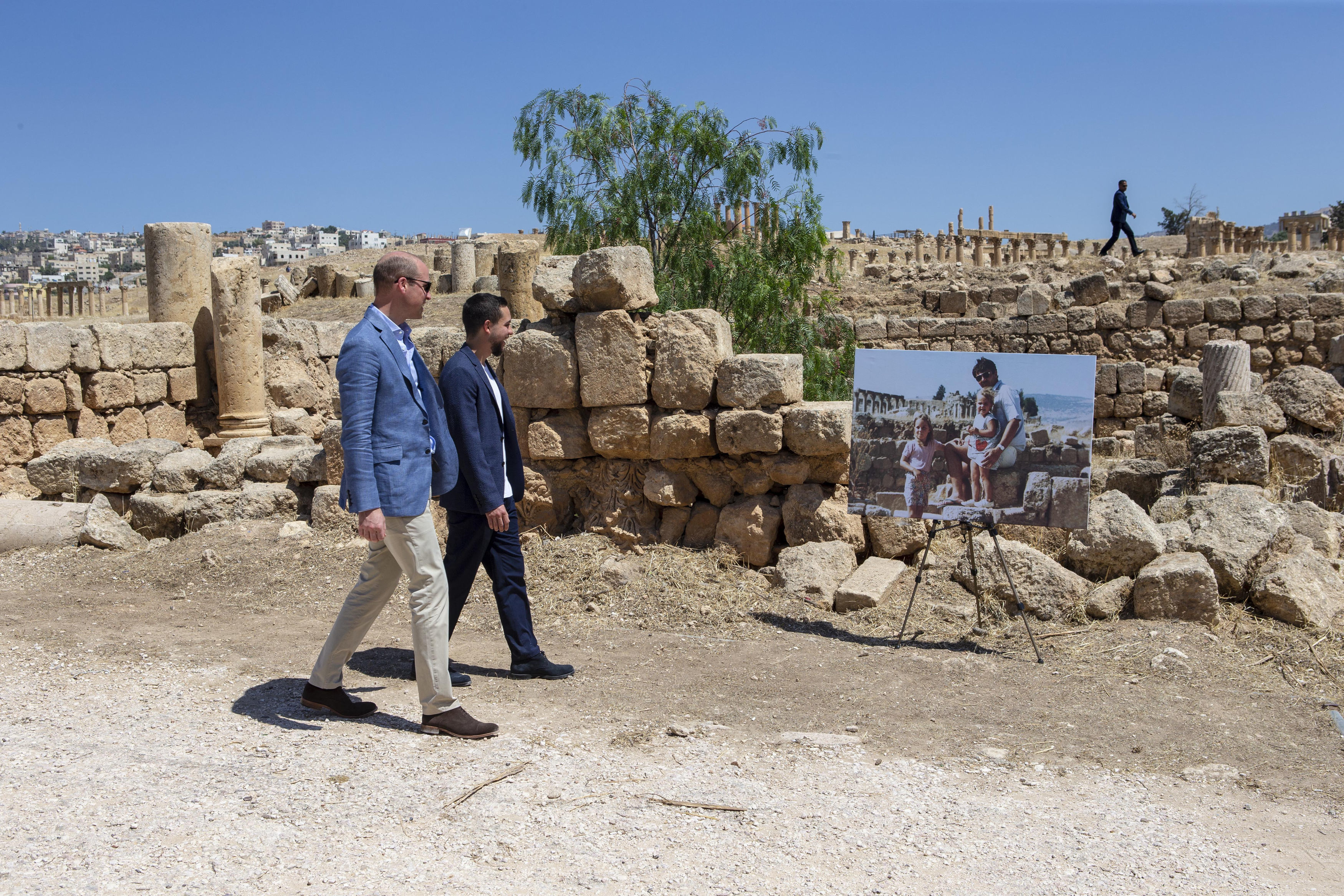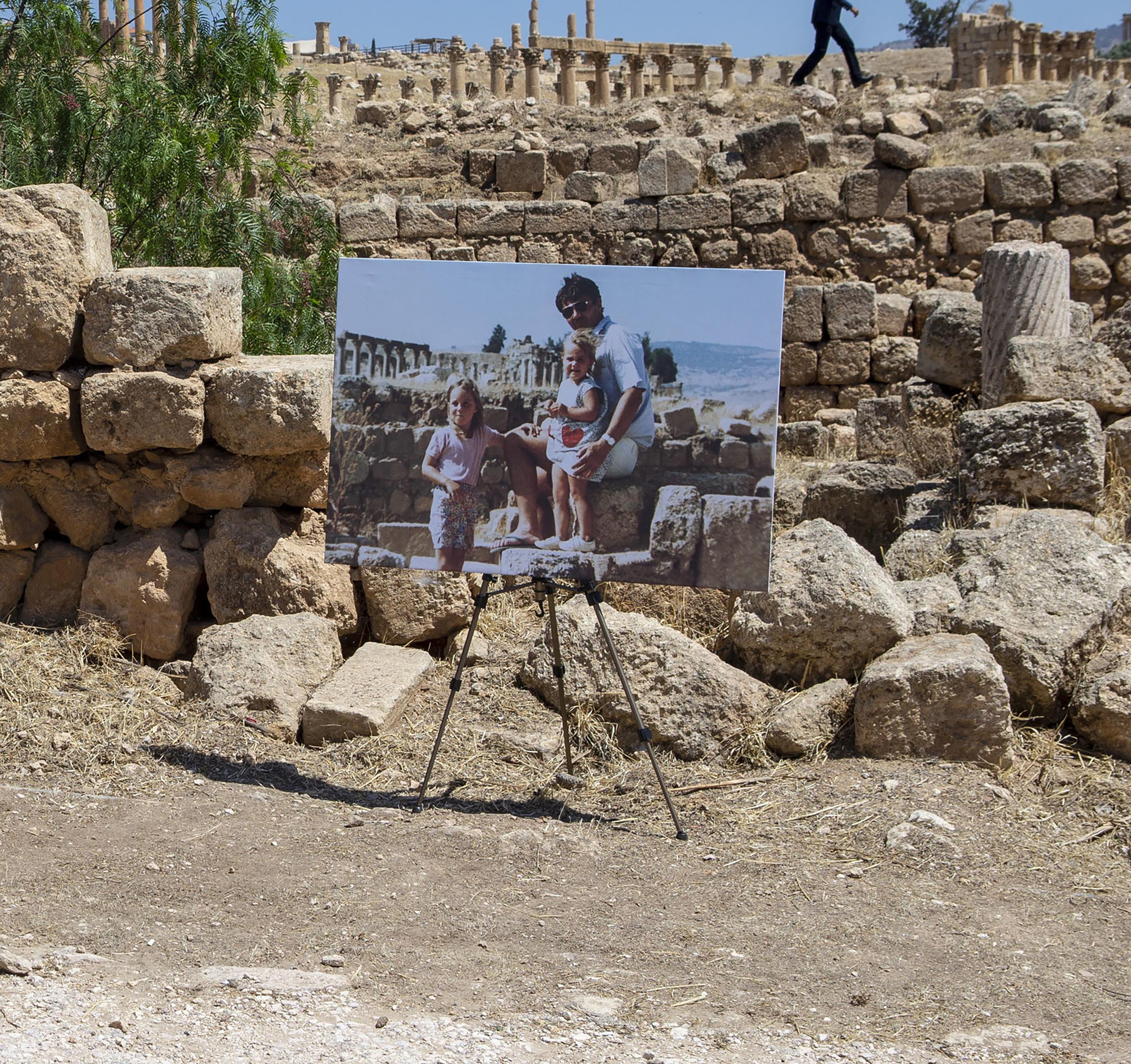 "He was very surprised when he saw the photo. He did not expect that," said Samia Khouri, Director of Museums at Jordan's Department of Antiquities. "But that's why he was here, because he wanted to take a photo at the same spot Kate was photographed."
And this is exactly what he did! Prince William posed in front of the ruins of the Roman city of Jerash in order to create the twinning moment.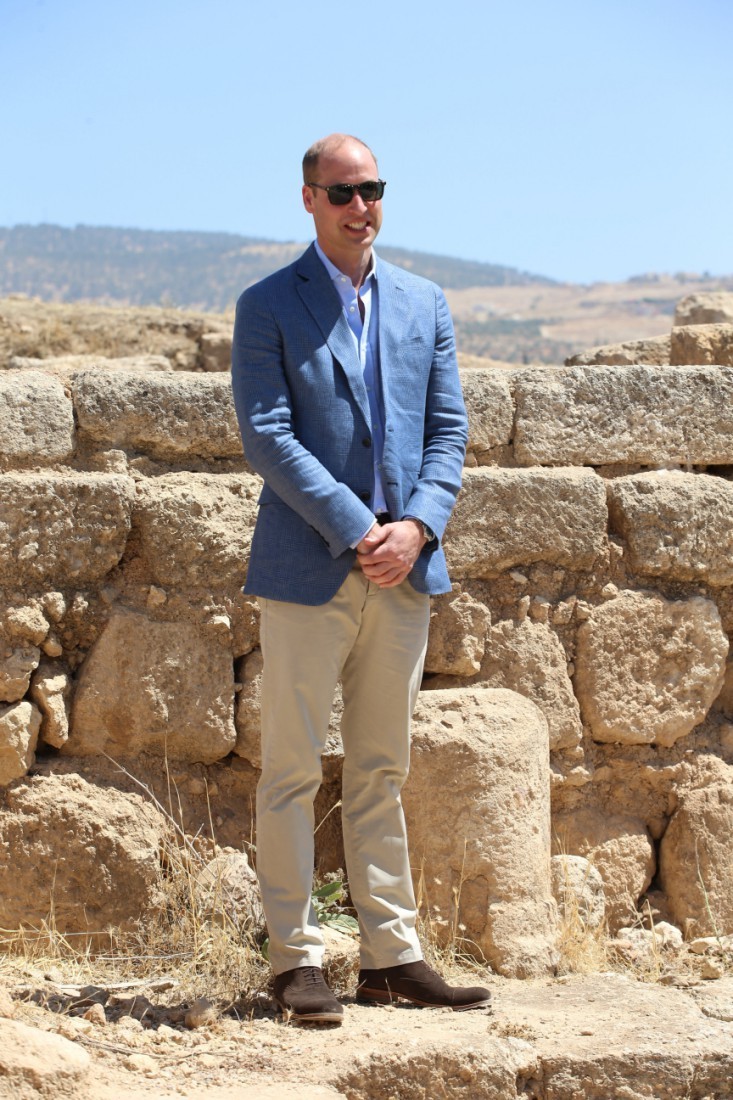 During the rest of his tour, William will travel to the north of Jordan to visit a new Quick Reaction Force base to watch pre-deployment drills and meet with British officers connected to the Jordanian armed forces.
The Duke of Cambridge is also set to meet with women who have helped build and those who have benefited from the Dar Na'mah Centre, a project which helps support women of all ages develop their livelihoods and support their families and communities thanks to the help of the Princess Taghrid Institute.
The British royal also plans to meet with young Jordanians and Syrian refugees enrolled in the media school at the Al Quds College. His trip will end with a visit to the Jordanian Air Ambulance crews at Marka airport to look at the various helicopters.
Prince William will return home just in time for his and Kate's newborn son Louis' baptism on July 9.
Love this? You'll love this bit from Will & Woody – catch the boys weekdays from 4PM on KIIS 1065