Prince Harry just captured our hearts yet again.
Kirstie Ennis, a wounded former Marine who was taking part in the Walk of Britain, a thousand-mile journey around the U.K. to support veterans' charities, has gifted Prince Harry the dog tags of a fallen soldier.
Ennis was injured in 2012 when her helicopter crashed in Afghanistan and has lived through 38 surgeries and three years of therapy.
At the end of the walk, the veterans gathered with Prince Harry, who sponsors the event, outside Buckingham Palace and Ennis gifted Prince Harry with the dog tags of TJ Baune, a corporal who died in 2012 after being hit by an IED.
At first she was going to leave the tags outside Buckingham Palace, as she had left other dog tags around Britain, but decided to seize the moment and give the final set to Prince Harry, as a thank you.
"No, I can't. I can't accept these," he said.
To which Ennis replied, "Please, you know what this means to me, I want you to."
The two then shared an emotional hug.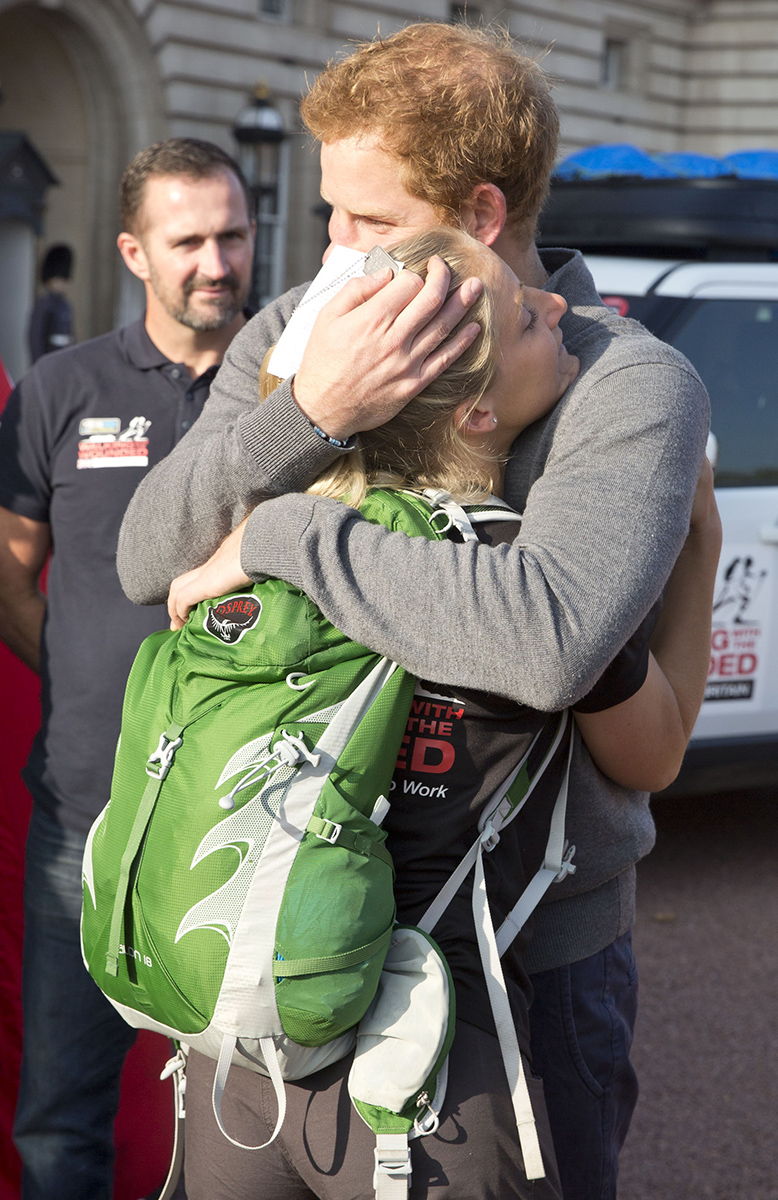 Naww!
Source: Cosmopolitan
Want more? Get more from Kyle & Jackie O!