I literally cannot explain to you how much I love Post Malone not only for his music but for his dumb personality.
He's collab-ing with Arnette again and oh boy, they look a little sh*t guys.
What's he thinking??? For someone with heaps of personal style, they're a goddamn train-wreck.
On Arnette's website they introduce the "three iconic new frames as bold and unconventional as the man himself" and NOOOO YOU'RE MAKING IT SO LAME.
Check out some of the frames and come talk to me.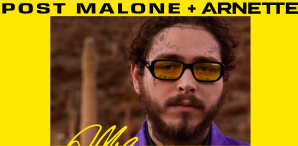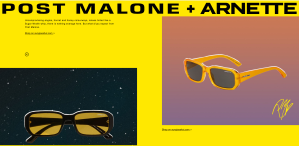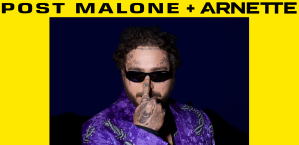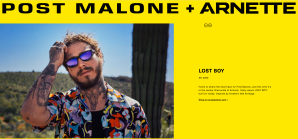 One of the designs even has the words 'Always Tired' printed at the bottom of the lenses just like his iconic tattoos.
The idea would have sounded cool in a boardroom but why has no-one vetoed it since!!
Like, in fear of sounding like a grandma, it'll obstruct my view!!
I'll feel like there's something in my eye constantly.
They're bad, I'm not ready to let go of the Ray Ban era.
This design reminds me of speed dealers and the hairs on the back of my neck just stood up.
Love this? You'll love this bit from Will & Woody – catch the boys weekdays from 4PM on KIIS 1065