Oh dear Ellen. We're guessing Portia De Rossi won't be too pleased when she sees where you posted this video!
Our favourite talk show host has shared a cheeky clip of her other half trying out some of Jane Fonda's best aerobic moves… on Facebook.
And going by Portia's reaction when she realises she's been caught on camera, we're guessing she may have a few things to say on the matter!
If anything, we're just disappointed Portia didn't dress up for the occasion – Jane Fonda style.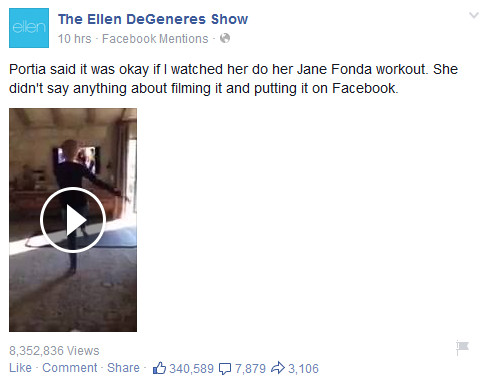 Want more? Get more from Kyle & Jackie O!