A porn star who had sex with a famous Hollywood actor has spoken out about her fears that he may be battling HIV.
The unnamed adult actress believes the playboy may have infected dozens of women, claiming he's slept with over 50 porn stars in the past few years as well as regularly sleeping with transsexuals.
She claims the porn industry could face an "epidemic" as a result.
The 27-year-old actress spoke to Daily Mail Online, and told them that though she was tested herself, and given the all-clear, four other porn stars who slept with the big name star have disappeared from the porn business – and she believes it's because they contracted HIV.
She met the actor, whose identity is not being revealed, at a drug-fueled party back in 2011 and she was one of five porn stars present.
Once the other women left, she had protected sex with the star – but the contraception failed.
She feared she may have contracted something, knowing how promiscuous he was, but was tested and given the all-clear.
"We just had regular sex but there was a condom slip – that's the reason I got pregnant," the woman, said.
"I was pregnant and then had an abortion so obviously his DNA was in me but that was almost five years ago.
"I've been tested lots and shooting porn since then but I'm still going to get retested.
"I've had plenty of tests in the past few years so I have no worries that I have contracted something but I do worry for the girls I do know.
"There's a lot of girls that I know personally – that have been seeing him over the past two years.
"The funny thing is there's four girls that have been seeing him that have stopped shooting porn recently.
"I think they might have contracted HIV but obviously I'm not going to go and ask them and they would never admit it – it's not something you want to tell people."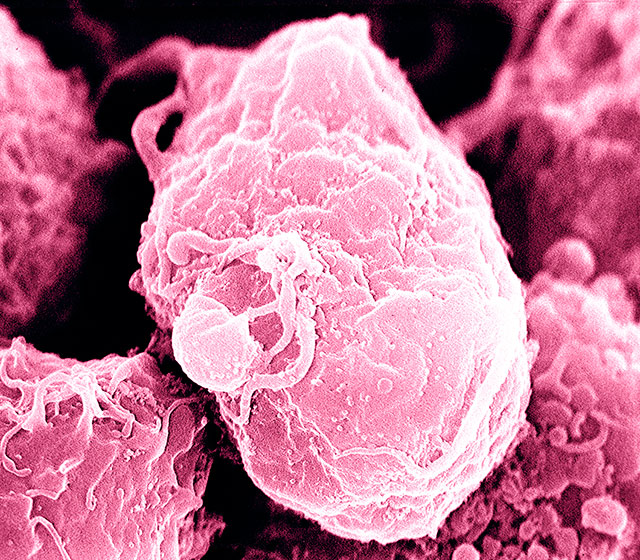 Microscopic view of HIV virus (Getty images)
Since this story broke, The Sun has reported that the actor's list of exes includes an award-winning actress, a religious movie star, a top Hollywood personality with a controversial past, a TV star, a media personality and a model.
Radar Online also claimed the star is preparing for legal action from the women who say he put them at risk.
The porn star said she's nervous to do anymore porn shoots incase she has to shoot scenes with an actress who slept with the star.
"I know lots of girls who are worried right now that they might have contracted it," she said.
"And the thing is I'm now nervous because I have shot in the last couple of months so think about it – if he's been seeing porn girls in the past couple of months and they're shooting right now it could start an epidemic in this industry.
"I have a shoot on Monday I'm really nervous now because I'm going to be shooting with girls who might have seen him in this time, girls that I don't know.
"I would guess he has slept with about 50 porn stars or less over the past few years – only because I know he has a lot of repeats.
"He is bisexual too – he would pay girls to bring him transsexuals to have sex with.
"He'd have a girl bring three at a time because if he didn't like them he wanted to have a choice."
She is worried about how the actor will cope if his identity is revealed…
"From what I know of him personally he was the kindest, most giving person but he can also be crazy.
"I think this will send him on a downward spiral because of the fact he needs his girls.
"He wants his people, he wants to keep hiring us but who will want to have sex with him now?
"But for most girls no way."
Although she believes he would have used protection with the women he has slept with, other women could have suffered a slip like she did.
"I think he might deny it all the way, but at some point it's going to be public record.
"I think if any girls have contracted it they're going to sue him.
"I mean how angry would you be – him withholding that information from you? I'm really interested to see if a girl will come forward."
Anyone who has had unprotected sex with someone who has HIV would contract the disease, which weakens the immune system and can develop into Aids.
Although major strides have been made in the last 30 years against fighting HIV and Aids, there is still a stigma attached to both, believing only gay men and drug-users contract it.
Around 1.2 million people are affected by HIV in the U.S.
Source: Daily Mail
Photos: Stock Image & Getty Images