P!nk has been striking back at some twitter hate after being overwhelmed with tweets calling her "fat" after some photos of her attending the 30th Annual Odyssey Ball, a cancer benefit caused a reaction from fans. Pink states on Twitter that the dress didnt photograph as well as it did in her kitchen, but her "crazy strong body" is having some well deserved time off.
Pink's message is clear, balance is healthy, and she feels beautiful just the way she is. There's no doubt that her body is exactly the way she wants it!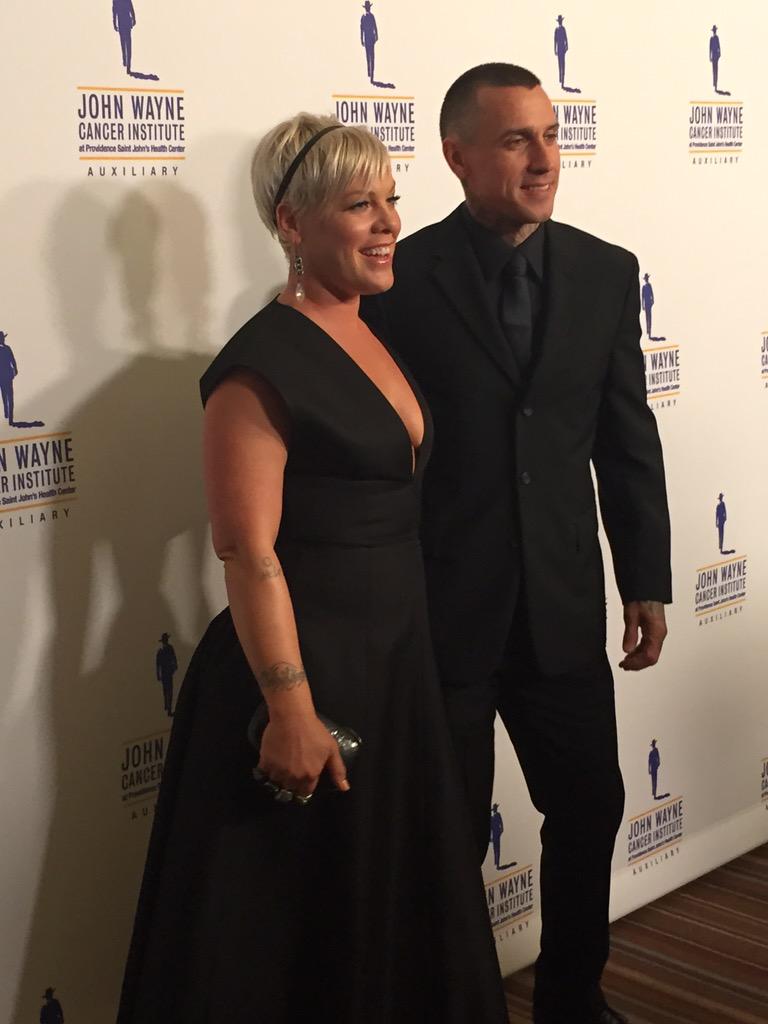 Photo: Twitter
Willow said to me the other day whilst grabbing my belly-"mama-why r u so squishy?"And I said.."b/cuz I'm happy baby" pic.twitter.com/69wuVHg6QM

— P!nk (@Pink) April 13, 2015
and my hubby says "it's just more to love baby" (and then I smack his hand off my booty cause we're in a supermarket) pic.twitter.com/Mnd6PIoKhK

— P!nk (@Pink) April 13, 2015
— P!nk (@Pink) April 13, 2015
@Pink I actually lost some weight already, because of you. But I also ordered a cheesecake for my birthday cause I love some good food 🙌🏻❤️

— Operation P!nkies (@Operation_Pink) April 13, 2015
That's called balance! Happy birthday! https://t.co/PQp7ClklMk

— P!nk (@Pink) April 13, 2015
Want more? Get more from Kyle & Jackie O!