We all know that Justin Bieber and Orlando Bloom have a bit of a long-running feud.
Ever since they got into a bit of a scuffle in Ibiza in 2014 over Orlando's ex Miranda Kerr, things have not been okay between the pair.
Like when Orlando's nude pics on the paddle board were released, and then Justin Bieber released some of his own a few days later.
The rivalry is fierce.
Now, it's taken a step in a weird direction.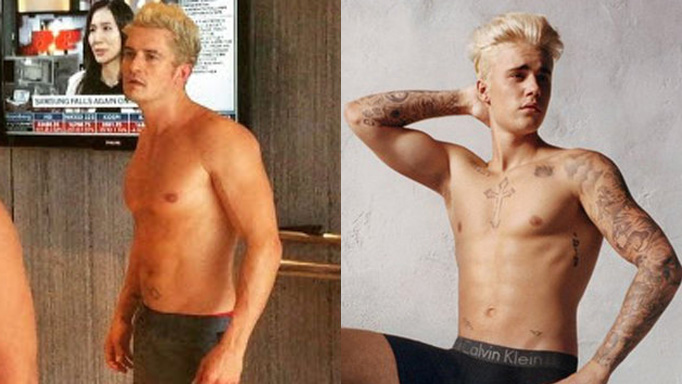 He's uploaded a photo to his newly public Instagram account showing off his newly blonde 'do and everyone's a little confused, as it's VERY Justin Bieber.
"Back to blond…rolling to set…," he captioned the snap.
After heading back to set, Orlando went on to post a video of himself practicing a fight scene that showed his blonde hair whipping around as he and his sparring partner faux fought shirtless.
"He's a shaolin master imma have to practice lots to keep up," Orlando captioned the video.
Look out Biebs…
Love this? You'll love this bit from Will & Woody – catch the boys weekdays from 4PM on KIIS 1065