Rose Byrne and partner Bobby Cannavale are expecting their first child!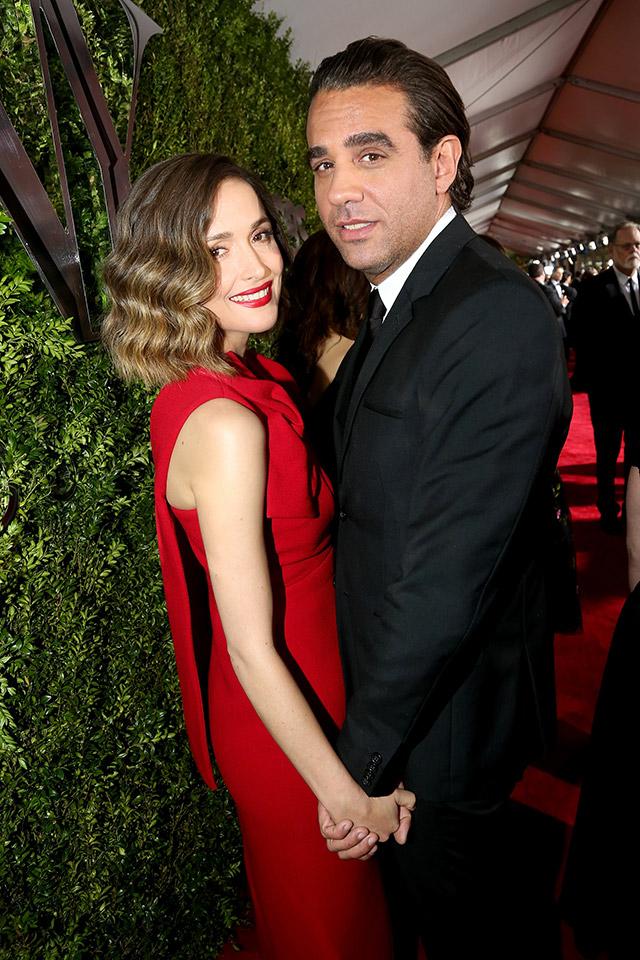 Us Weekly reports that the 36-year-old Aussie actress and 45-year-old Cannavale will be parents.
Byrne let the cat out of the bag when she sported a very healthy-sized baby bump at Los Angeles Airport.
She and Cannavale started dating quietly in 2012, until he won an Emmy for Boardwalk Empire and publicly thanked "the love of my life, Rose".
Aussies have followed Byrne's career since Echo Point in 1994, but recently she's appeared in Bridesmaids, Bad Neighbours and Annie.
Cannavale already has a 20-year-old son, Jake, who appeared beside him in Nurse Jackie.
She has already taken Cannavale to visit Australia, and she has some funny things to say about Kookaburra's/
H/T News.com.au
Top Photo: Getty
Love this? You'll love this bit from Will & Woody – catch the boys weekdays from 4PM on KIIS 1065