Questions are being raised about Olivia Newton-John's daughter's body image obsession, after she revealed another dramatic transformation.
According to New Idea the 30-year-old spent around $415,000 on cosmetic surgery, which included a nose job, breast implants and possibly even a rib removal.
Insiders say Olivia Newtown-John 'is desperately worried' for her daughter, who previously battled an eating disorder and substance abuse issues.
'Chloe's totally obsessed with getting a Barbie doll body and nothing is every quite good enough for her,' an inside source told New Idea.
Chloe has been honest about dabbling in cosmetic surgery before, revealing on Instagram she used lip fillers years ago.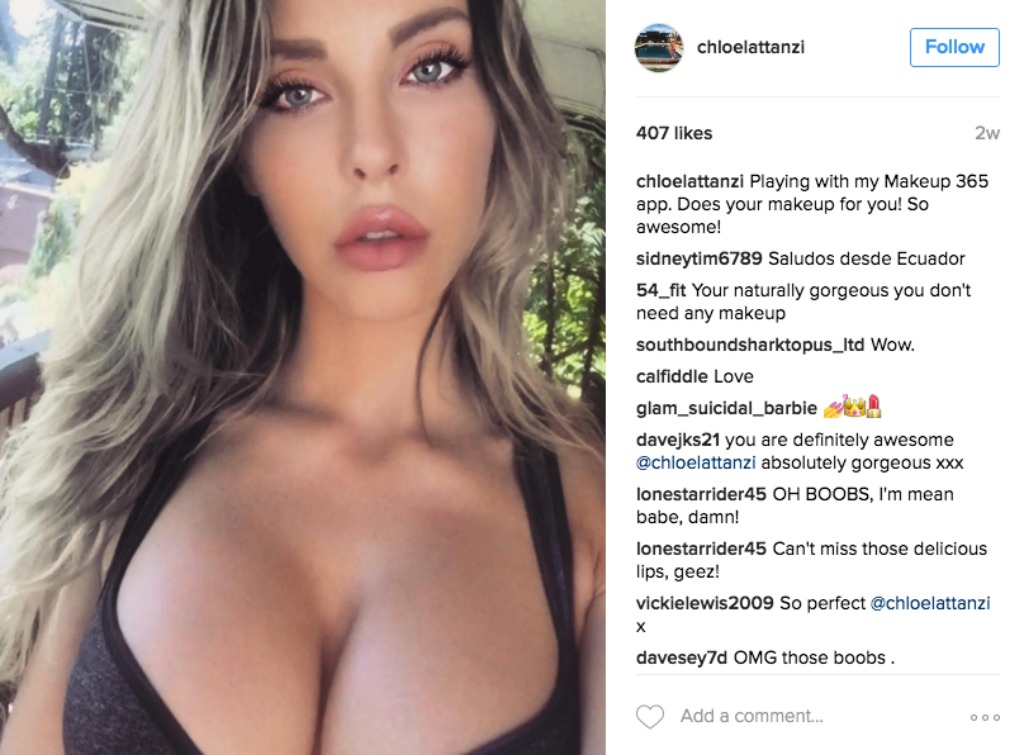 Source: Instagram – Chloelattanzi
She went on to say that a do-it-at-home product was the reason behind her newly plumped lips. Sadly, we believe that as much as Kylie's 2015 claims.
The former brunette spent seven months in a rehabilitation facility in Los Angeles in 2013 to combat her cocaine and alcohol addiction.
She's previously blamed anxiety as one of the biggest factors in her life's destructive spiral.
'Later, being drunk and high became so routine that I would be high in front of my mum – and I don't think she even noticed because it was such a normal state for me to be in,' she said.
We just hope she's ok.
Want more? Get more from Kyle & Jackie O!