Sometimes parents can be a bit forgetful, especially when it comes to all of their kids. I don't know about you but my parents have accidentally yet confidently called me by my sister's, brother's and even our pet's names countless times before…
It's just a typical parent thing to do! And we forgive them because let's be real we'd be forgetful too when we're pretty much in charge of multiple people's lives.
But people aren't being so forgiving when it comes to Offset. Most likely because his newest daughter was born just two days ago and he's already gotten her birth date wrong!
Cardi B made the announcement on her Instagram early this morning that little Kulture Kiari Cephus had been born on 07/10/18. The post featured a naked and still preggers Cardi posing in front of a vibrant wall of flowers. And it was beautiful!
It was then hubby Offset's turn to to make an announcement to his fans that he had become a baby daddy once again, but sadly his post fell a tad short as he wrote, 8/10/18, i.e. the wrong date, for his daughter's birth.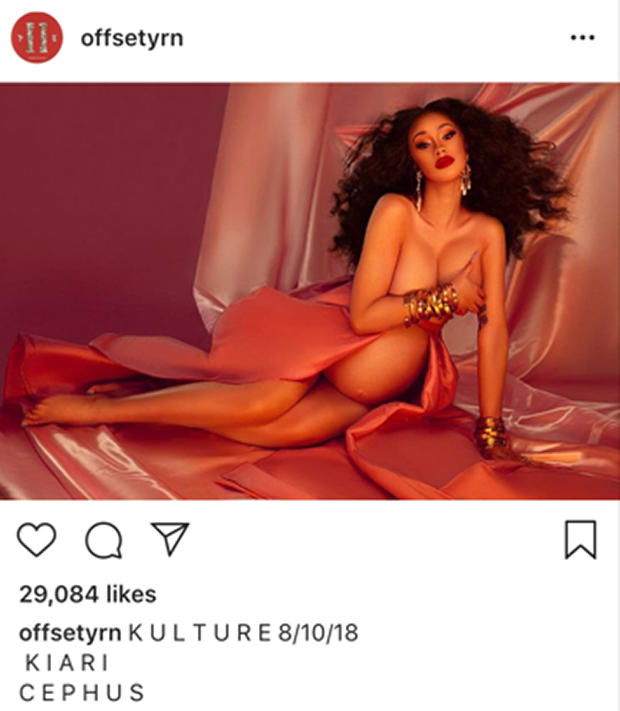 Of course this could've easily been a slip of the finger, those pesky numbers on a phone keyboard are annoyingly close together, but it doesn't look like fans are going to let him get away with it so easily as the trolling has already begun.
How offset put the wrong date for his baby's arrival 😂

— Rejeanné Sheri (@_TheSilentBomb) July 11, 2018
The rapper has since ammended the Instagram post to read the correct date. Better check the caption before you post next time Offset!
Kulture is Offset's fourth child, having had three other kids in previous relationships, and her name is apparently a big nod to him.
Kulture is in reference to the albums Culture and Culture II by rapping group Migos, which Offset is a member of. Her middle name Kiari comes from Offset's real name which is Kiari Kendrell Cephus.
Want more? Get more from Kyle & Jackie O!