In an Australian first, North Sydney is set to become the first smoke-free district in the entire country.
North Sydney Council has announced that smokers will be banned from lighting up in the street, after Mayor Jilly Gibson made the recommendation to North Sydney Council who unanimously voted for the ban to become law this week.
Cr Gibson told the Sydney Morning Herald:
'We're not going to hand out fines. It's going to work by goodwill'
'No one should be forced to inhale passive smoke, but also for schoolchildren, they should not have to see people standing around smoking. The less they see, the less they are influenced,'
The ban will include all streets, plazas, parks, and even outdoor restaurant and café seating.
Cr Gibson believes the North Sydney CBD will be smoke free by early next year after community consultations are finished by this Christmas.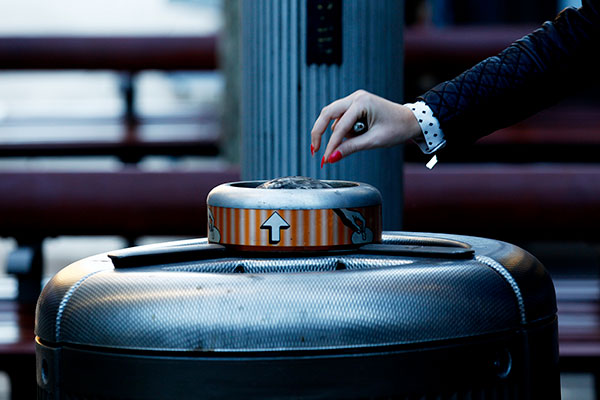 President of the North Sydney Chamber of Commerce, Dominique Bergel-Grant has welcomed the move to ban smoking in an area that sees an influx of 46,000 workers during the week.
This follows on from Sydney Council banning smoking in Martin Place and Pitt Street Mall in 2016.
Earlier this year the Federal Government increased the price of cigarettes in this year's budget, with a pack on average costing around the $40 mark.
DO YOU THINK THE BAN IS A GOOD IDEA?
Love this? You'll love this bit from Will & Woody – catch the boys weekdays from 4PM on KIIS 1065