Just days after deciding he wasn't ready for a relationship at all, Nick Cummins, aka The Honey Badger aka The Bachelor… is coming out with a book… which includes tips on how to 'break up with a bird'.
After the shitstorm that resulted in him not choosing either Brittany and Sophie, it kinda feels a wee bit skeevy to be now shilling a book, but here we are and really, not that surprised.
It's the third book for Honey, who's 2015 debut Tales Of The Honey Badger was quickly followed up with Adventures of the Honey Badger the following year.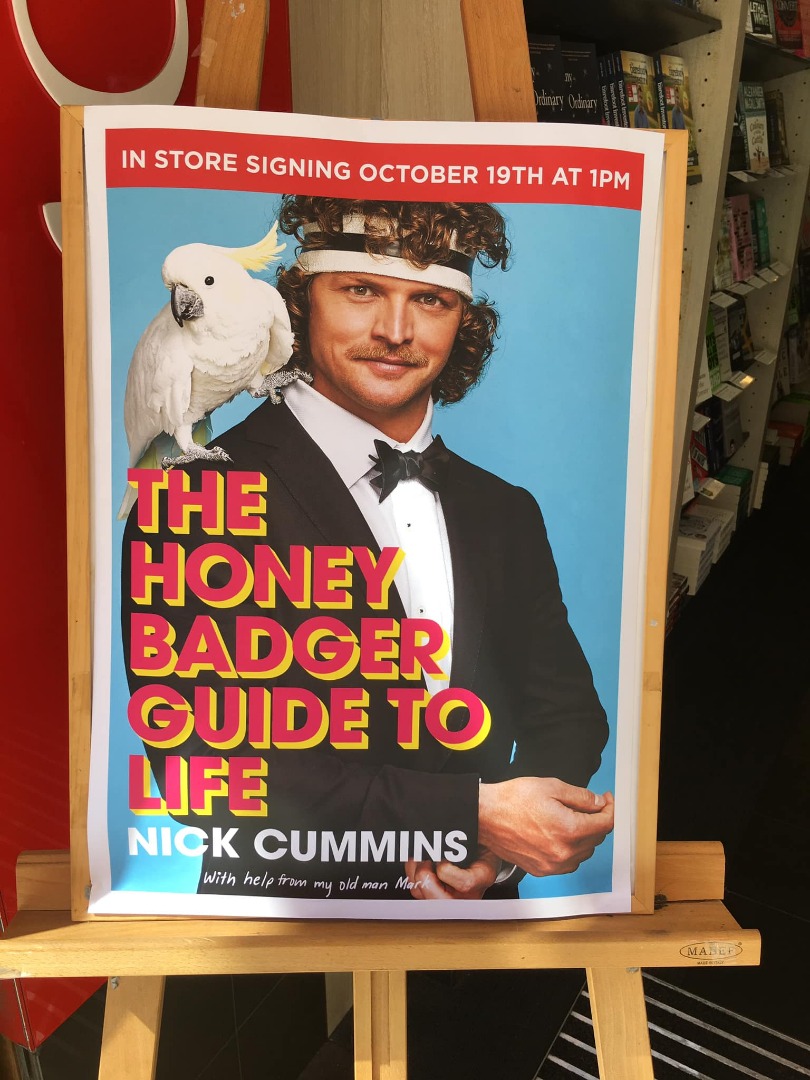 seen outside Dymocks in Perth
In a meme that's just waiting to happen, The Honey Badger Guide To Life is set for bookshelves around the country and includes tips for those who 'want to live at maximum revs and get smarter, stronger and happier in the process'.
Tips include how to give a speech, win an argument, administer a 'man hug' and how to tell a joke… and, get this, how to 'Break-up with a bird'. OK.
Honey will also be making brave AF in-store appearances at various Dymocks stores in Sydney, Brisbane and Perth.
***
October 15 – Dymocks Sydney, 12.30pm (RSVP to eventscoordinator@dymocks.com.au)
October 18 – Dymocks Brisbane, Queen St Mall, 12.30pm (RSVP to 3007 2800)
October 19 – Dymocks Hay Street, Perth, 1pm (no details to RSVP, but we've listed the Facebook event below)
October 20 – Dymocks Garden City, Perth, 11am (RSVP: 9364 7687 or gcorders@dymocks.com.au)