When you think of the Ku Klux Klan, you probably think of a group of people wearing white pointed hats and pushing their views on white supremacy. We've never known a lot about the infamous group, other than their views on people of colour.
Like most things, even when we agree that the way they operate is in no way aligned with our own views, we can't help but cater to our curious side and learn more about them and why they do the things they do. A great example of that is our ongoing fascination with the Westboro Baptist Church and their extreme views on the bible.
So, for those who are interested in knowing more about the people who have become one of the most feared and secretive pockets of society in the world, we've found a report and uncensored images on Slate.com that gives us a never before seen insight into the Ku Klux Klan.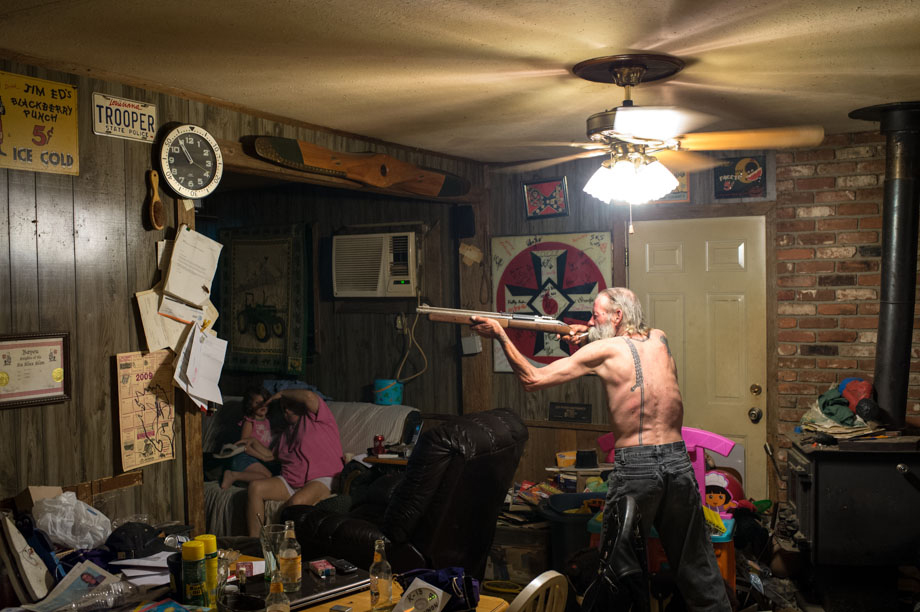 This image shows Carl, an 'imperial wizard' of a Southern-based Ku Klux Klan realm. In this photo he's using a pellet gun to take aim at a large cockroach on a piece of paper just below the clock. His wife and goddaughter can be seen trying to avoid being struck just next to where he's aiming.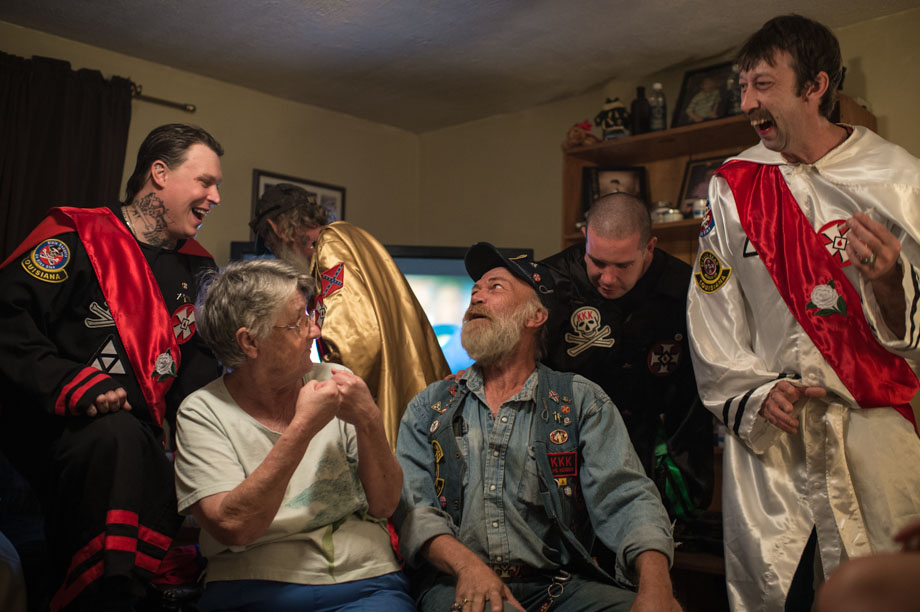 This image shows members of a Louisiana-based Ku Klux Klan realm joking around at the home of one of their imperial officers.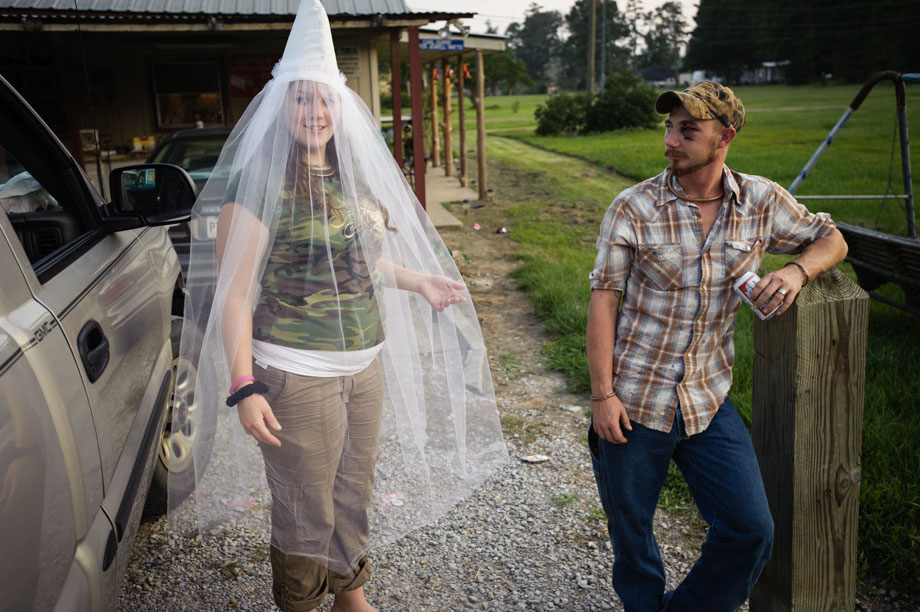 A member of the Louisiana-based Dixie Rangers of the Ku Klux Klan wears her custom-made wedding veil as her fiance looks on.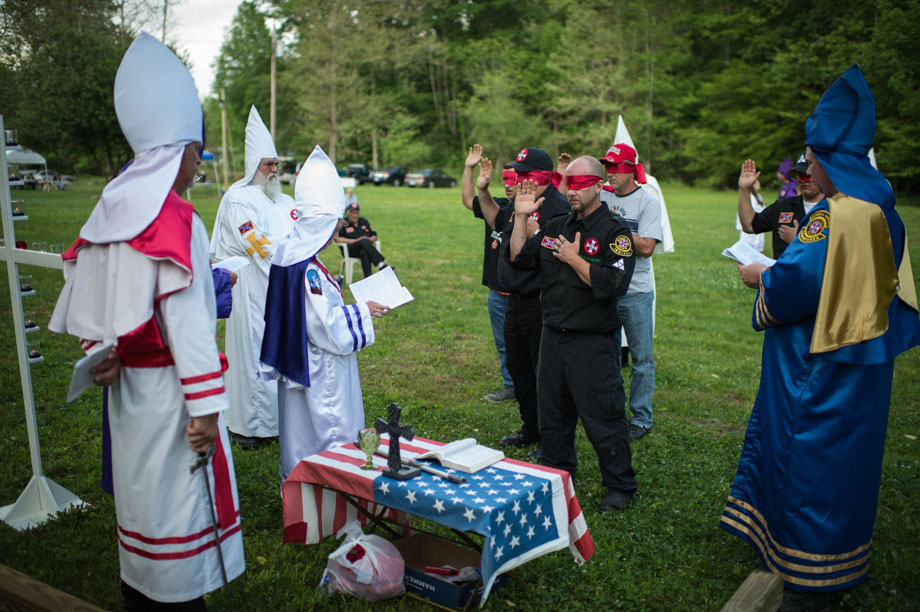 An image of potential Ku Klux Klan candidates taking their oaths as part of a naturalisation ritual. They must answer questions about the history of the Ku Klux Klan and are 'knighted' through anointing with sacred waters.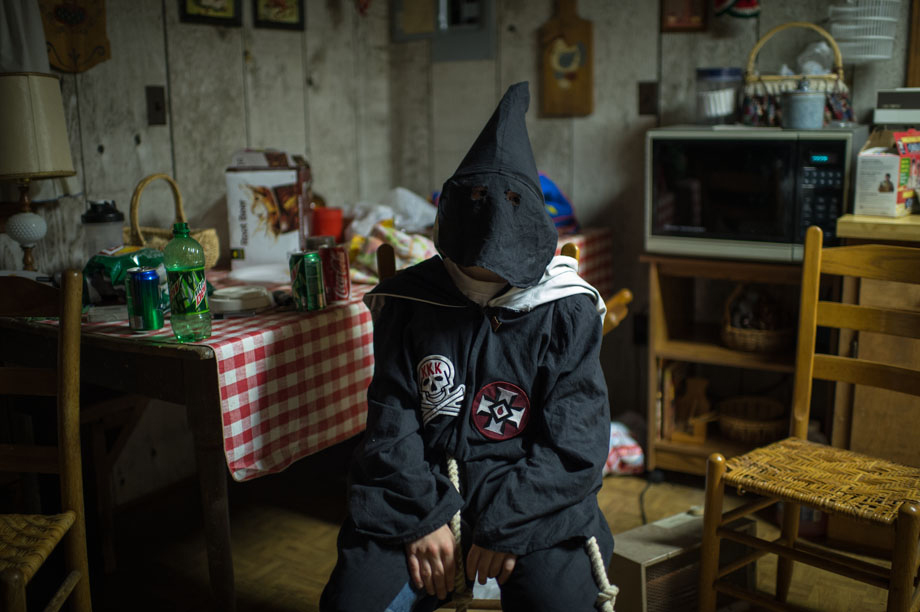 An image of the son of an imperial wizard of a North Carolina-based Klan realm.
Source: Slate.com
Love this? You'll love this bit from Will & Woody – catch the boys weekdays from 4PM on KIIS 1065