The 2020 Super Bowl Halftime Show was always going to be massive. Jennifer Lopez and Shakira joined forces in what was destined to be a perfect match. We can't get over that booty shaking at the end!
Traditionally, the halftime show always has some special guests. This time around, J Balvin and Bad Bunny were blessed with the honour of joining these superstar women on stage… but for some fans, someone special was missing.
Mr 305/Mr Worldwide himself – Pitbull!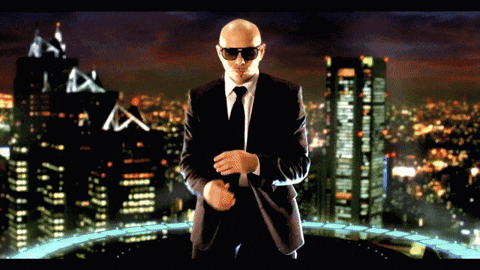 Pitbull had worked with the pair on many occasions, including in Lopez's hit 'On The Floor' and in his song 'Get It Started', where Shakira featured.
One would say he was a must-have for the evening and many viewers asked why he wasn't on stage.
Pitbull is sitting alone in his penthouse watching the halftime show. It's dark except for the flicker of the TV. Shakira and JLo join together for the finale as a tear rolls down his cheek. He heaves a sigh.

"Dale", he whispers, as he fades away.

— NancyDrew (@sdepasquale4) February 3, 2020
Pitbull outside the Stadium: pic.twitter.com/5tgL2B2TSs

— Connor Newcomb (@ConnorNewcomb_) February 3, 2020
Pitbull watching Jlo and Shakira leave him out of the #SuperBowlLIV halftime show pic.twitter.com/TuJWvllWlU

— Patty's taking valentine applications ♥️ (@RealPattyWap) February 3, 2020
I thought it was illegal to have a performance in Miami for a crowd of 800 people or more without including Pitbull.

— Big Cat (@_BIGCAT) February 3, 2020
pitbull not showing up at halftime show is an actual injustice

— alex medina (@mrmedina) February 3, 2020
thinking pitbull (MR. 305!!!) would make an appearance during the halftime show pic.twitter.com/PC0i398y1x

— Ashley Young (@young_ashleye) February 3, 2020
We're really not getting a Pitbull appearance? What am I supposed to do with my Pitbowl pun? I have no place to put it now.

— Trent (@BarstoolTrent) February 3, 2020
Like the headliners, J Balvin and Bad Bunny are both Latin artists that have exploded onto the scene in 2019… but come on, it's PITBULL!?!!
I guess we'll never know!
Want more? Get more from Kyle & Jackie O!