Well, it's been a while since Murray Cook and Jeff Fatt were the red and purple Wiggle, but the brilliant news is they're back!
During an appearance on Today Extra, it was interesting to see the guys cut a more mature look as they revealed details of their reunion gig in Melbourne in September.
Jeff showed off a longer and silver coloured hairdo, while Murray had more of a slicked down hair 'do as they revealed their big news! Yep, the pair are coming out of retirement for the special over 18s event!
'We get approached in the street all the time,' Murray, who sported longer and freshly dyed brunette locks, said to hosts Sonia Kruger and David Campbell.
'I think Anthony had the idea that we would do a show for them and that we could do it really straight and we would do it as a Wiggles show…And they loved it,' the 56-year-old concluded.
Murray and Jeff were both surprised by the reaction of the bands over-18s fans, after the announced the reunion show on their official Twitter page.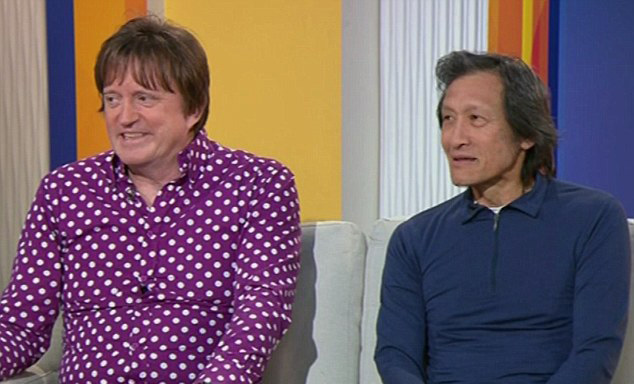 'They [tickets] sold out within fifteen minutes, 62-year-old Jeff said while on the morning talk show. The original Wiggles group, which also included Anthony Field and Greg Page, will be putting on the show at a venue which is yet to be revealed.
All proceeds from the event go to the Soldier On Foundation which supports physically and psychologically wounded men and women returning from service.
Their first over 18s show was held at the Dee Why RSL Club in Sydney after an overwhelming response from fans! They had no choice but to agree to an over 18s appearance.
The best news? Their pals Wags The Dog, Captain Feathersword and Dorothy the Dinosaur are expected to join them!
Source: Daily Mail
Want more? Get more from Kyle & Jackie O!