An Australia mother of triplets has refused to stop breastfeeding her 5-year-old children, believing they should decide when they want to stop.
The 47-year-old revealed she breastfeeds the triplets at least twice a day, but admits she's 'tired' of it.
"I would be happy if they weaned now,' she wrote on The Milk Meg.
'I am big on letting the child decide when they are ready to wean but at the same time I'm like "Dudes, there are three of you, and you're five, come on already!"
'I am pretty sure the last of the "baby weight" won't shift until they stop.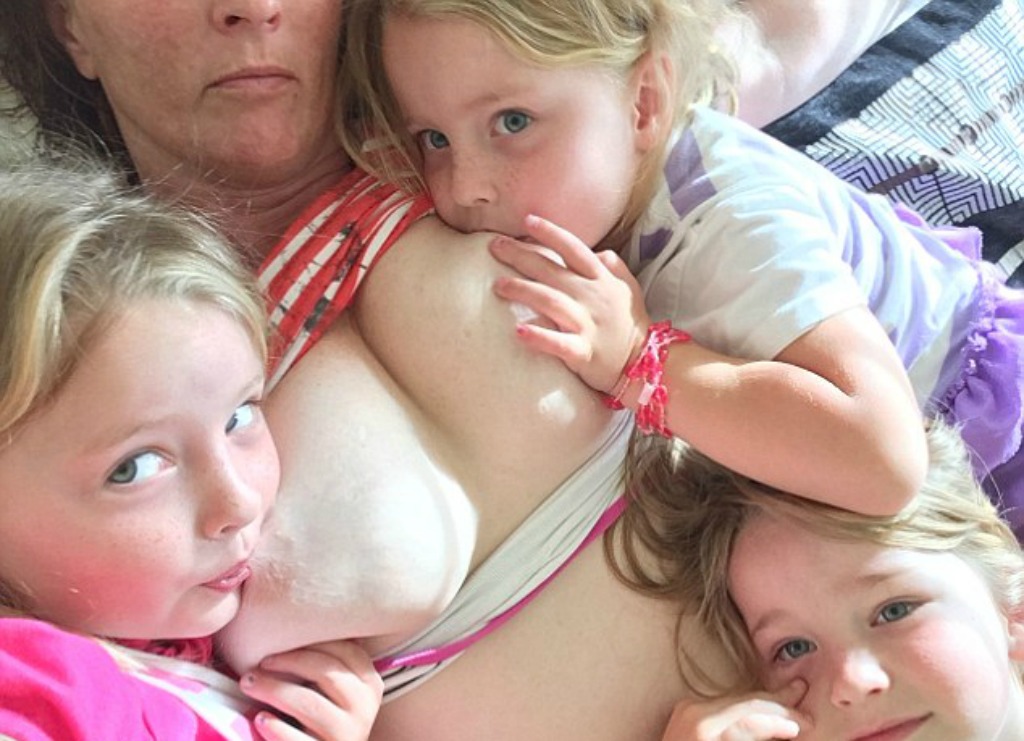 Source: Facebook
'It's not that I want my body back to myself, because the three of them will continue to climb on me, sit on me and take "piggy back rides" on me, it's more that I am just feeling done,' she continued.
Ms Wright is adamant she's not breastfeeding the children for herself, but she's doing it for her children. Unlike her two older kids who stopped breastfeeding at 14 months old, she said the triplets just aren't willing to stop yet.
"They love it so much, truly they do. They are at times obsessed with "numnees" and let me know. I say no a lot," the 47-year-old said.
Despite being unable to say no, Ms Wright says she's trying to instil boundaries in her children, regarding body autonomy.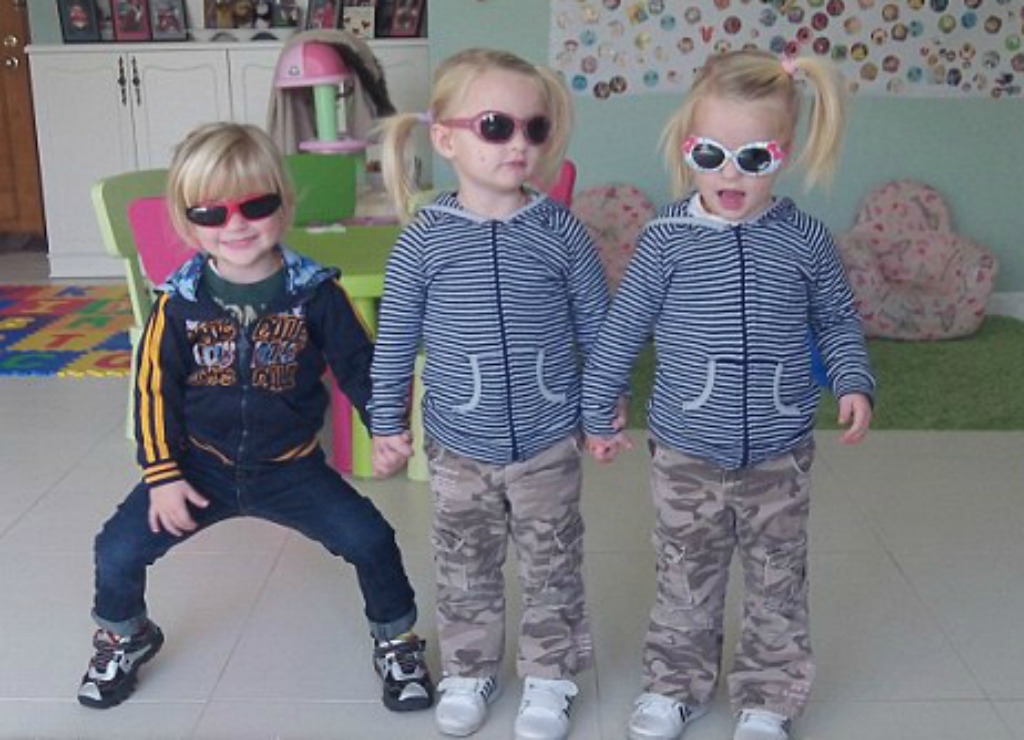 Source: Facebook
"'Our biggest challenge at the moment is lessons in respecting boundaries and body autonomy. For example, if they ask for boobie and I don't want to, I say "no" and they gang up on me," she explained.
'It's like dealing with a bunch of [zombies] when they just keep coming at me, pulling at my clothes, trying to get my boobs out and just not listening to my "no". It can be quite upsetting to not feel 'heard' by your own children in this situation.'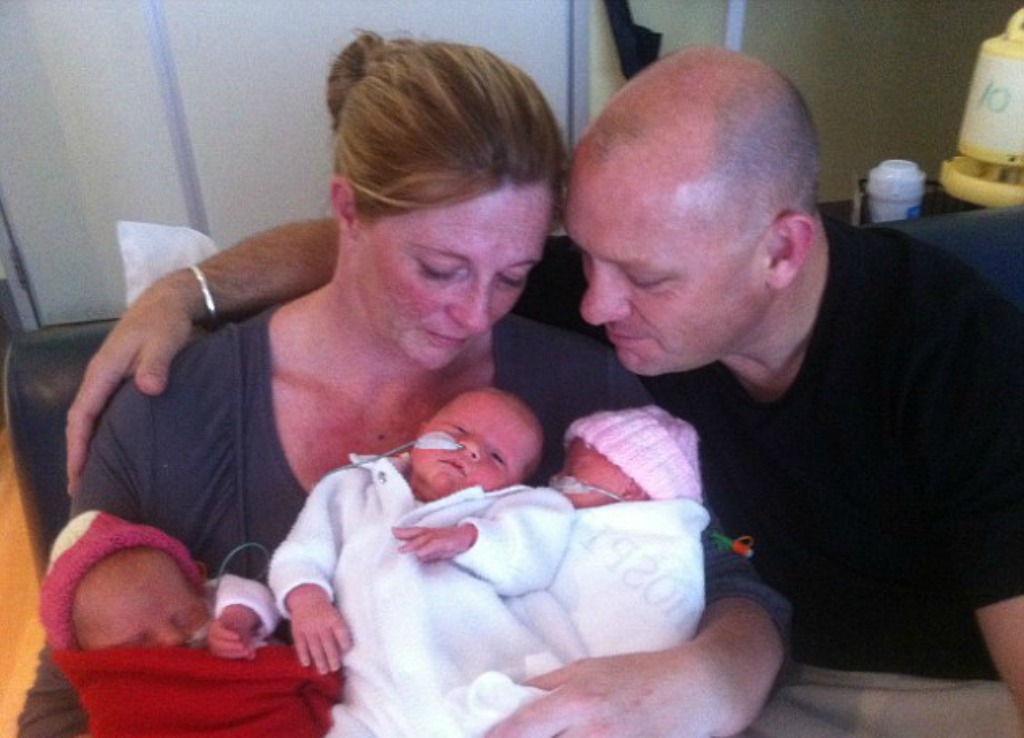 Source: Facebook
Despite this, she says she does really enjoy the close bond breastfeeding offers her and her children.
Want more? Get more from Kyle & Jackie O!