A UK mum who came under fire last year for buying her children close to 300 Christmas presents, is stirring up more controversy.
Mum-of-three Emma Tapping spent close to $3,000 on her children's Christmas presents last year and was branded 'abusive' in the process, after a photo of the massive haul went viral.

Source: Facebook
Now, the 36-year-old is at is again, but this time she'll be followed by a TV crew filming Channel 5 documentary 'Xmas Excess: Parents Splash The Cash.'
She's promised this year the presents will be even more extravagant, with each child receiving ten extra gifts this year.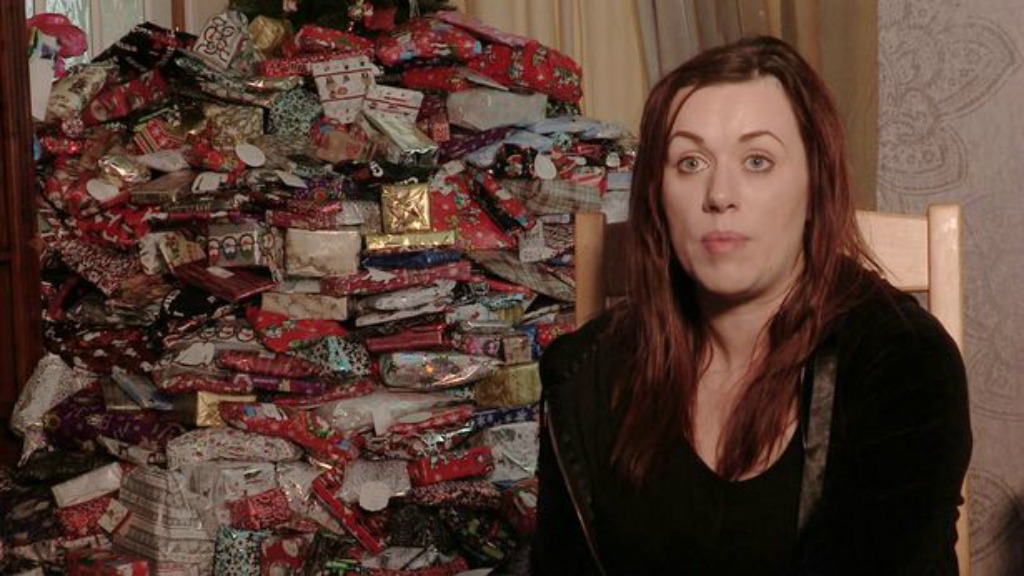 Source: Channel 5
"What I love about Christmas is the magic of it, and it's family time for me, it's about being with my loved ones and I love seeing their faces when I give them gifts.
"I do go overboard at Christmas, definitely. It's loads of pressies, loads of food, stuffing your face and just relaxing, having a good old day.
"I think they had about 85 presents each last year. This year they've got about 96 each, so they've got a few more bits" she continued.
On average, parents will buy their children around 14 gifts – Emma's children are expected to receive 96! While the mum-of-three- admits her children are spoilt at Christmas time, she says they don't splash out on holidays and are pretty normal kids throughout the year.
Love this? You'll love this bit from Will & Woody – catch the boys weekdays from 4PM on KIIS 1065