A woman on a motorbike in the US saw a tiny kitten alone and in danger in the middle of a busy intersection and saved the little feline.
She shot the video using a helmet cam, and is waiting for lights to change at an intersection before she notices the ginger kitten in traffic.
She quickly jumps off her bike and dodges traffic to grab the kitten and handing it to a woman on the road.
She ran back to get her bike and drove to where she dropped the kitten with the woman.
She temporarily adopted the kitten, who she calls Skidmarks, while she waits to hear back from the owners of the red car in the video – where the kitten appears to fall from.
Luckily, the kitten is just fine and you can see the update video here.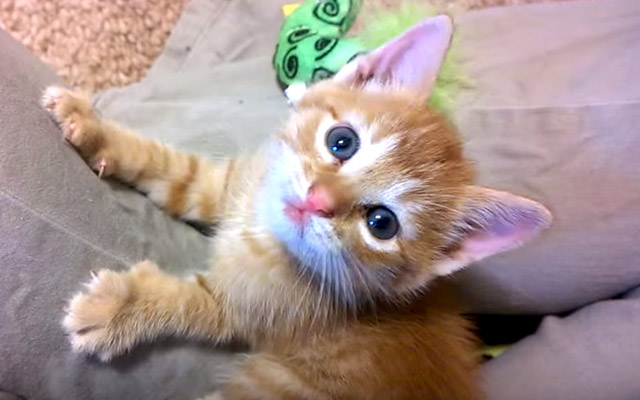 Want more? Get more from Kyle & Jackie O!