Mothers have a lot to think about, especially after giving birth.
Everything is happening so fast and for the first time, so it can be hard to think of everything.
Gemma Colley from the UK knows this all too well, after she shared a photo of her new son sporting a weird brown patch on his face after a breastfeeding session.
It seems that Colley had breastfed her baby son too soon after having a spray tan, leaving the infant with an odd-looking brown patch over his entire face.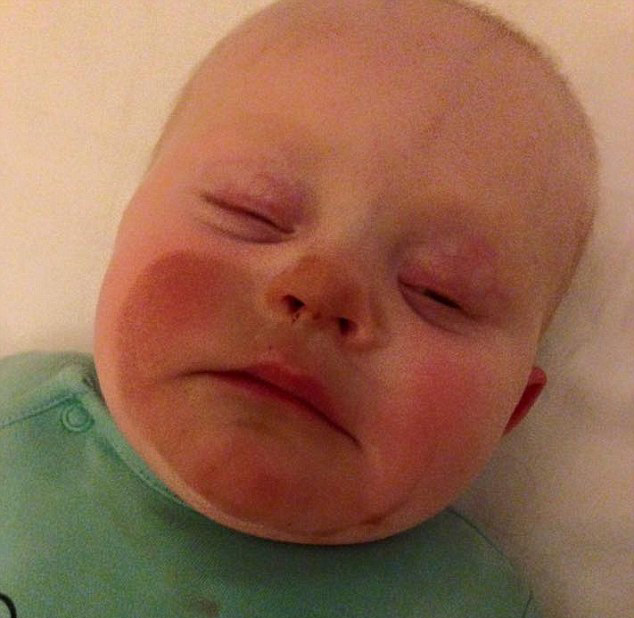 'From one mum to another, I'd like to let you know about my epic fail of fails,' Ms Colley wrote alongside her post on The Unmumsy Mum blog page.
'Yesterday I had a spray tan, a few hours later I breastfed my little boy. Cue 5 o'clock shadow and a very guilty mummy.'
Colley then followed up with a new post of her son, sleeping peacefully – and without any brown tan marks.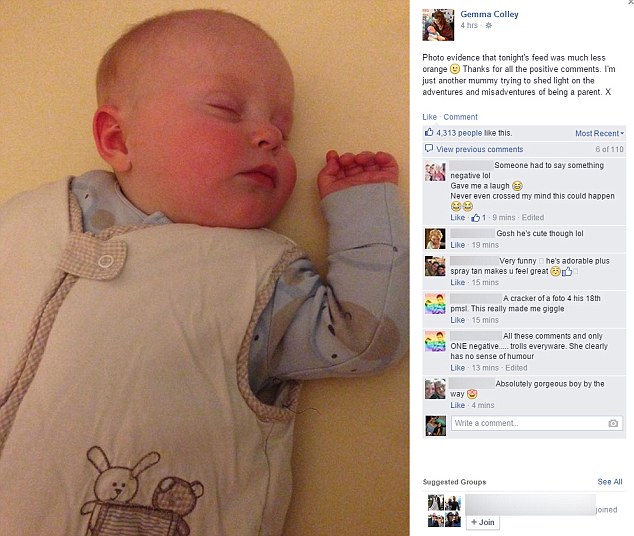 'Photo evidence that tonight's feed was much less orange,' she wrote.
'Thanks for all the positive comments. I'm just another mummy trying to shed light on the adventures and misadventures of being a parent.'
Note to new mums: if you enjoy getting spray tans, there's no need to stop! Dominique Lavac, owner of spray tanning business Bondi Tans, told the Daily Mail that she always puts a barrier cream on the nipples of new mothers, to prevent DHA and tan from getting on that area, with some clients opting to cover their nipples with band-aids, too.
Source: Daily Mail
Image via Facebook
Love this? You'll love this bit from Will & Woody – catch the boys weekdays from 4PM on KIIS 1065