Kate Writer is a lot like all of us, her busy life meant that a typical breakfast used to be an energy drink and a chocolate bar.
She'd eat poorly all day long and them commit the ultimate sin in the evening;

he'd eat TWO dinners – one from McDonalds, and one home-cooked.
When Kate meant her now fiance, Nick Jones, she adopted these habits, and soon found herself ballooning out to a size 20, weighing in at 120 kilograms.
She says at first the weight didn't bother her, until she began developing health issues, according to a report on the Daily Mail.
KATE WRITER looses 50kgs in 9 months and this is how she did it! Go Girl!💪🏽👏🏽https://t.co/xAWt1aIB4k pic.twitter.com/gxqQyJgMeW

— Geeza Talk (@GeezaTalk) 18 July 2016
She worked long shifts standing all day as a sales assistant and her feet were so swollen from her excess weight that she'd be left in constant pain, SO bad she couldn't drive home.
The harsh reality about her weight was so confronting, Kate started cutting her calories and began what some would describe as a gruelling exercise routine.
Fast forward to today and Kate has dropped five dress sizes and is now a qualified PE teacher, who credits her svelte figure to intense Crossfit workouts and a healthy, balanced and TASTY diet.
Kate said: 'When I first met Nick, I was about 80 kilograms and on the chubby side.
He loved me the way I was and I quickly became comfortable around him.
'We'd eat takeaways most nights and before I knew it, my weight had shot up. 'By 21, I was 120 kilograms and wearing a size 20. I was so overweight it hurt to stand up at work and that's when I realised I had a problem.'
'I'd just started going out and was drinking alcohol more regularly, having so much fun. My weight was the last thing on my mind.
'It was only when I couldn't fit my clothes anymore and had to keep buying the next size up, that I started to worry about the way I looked.
'My belly was my worst area as it was covered in ugly stretch marks from my rapid weight gain. I was horrified.'
Kate Writer, la espectacular chica que ha perdido más de 50kgs en un año

► https://t.co/AB9Nzdlx3X pic.twitter.com/lJIT8MEV3A

— FitnessRed™ (@fitnessred_com) 7 July 2016
She said: 'After nine months I'd shrunk down to a size 10 and weighed about 65 kilograms. It was the least I'd ever weighed in my life and I felt fantastic. 'Best of all, my body was toned from all the exercise I'd been doing.
'Nick was so proud and super supportive. He made heaps of effort to choose healthier meals for us, even though, he didn't need to watch what he ate. He was so lucky like that.'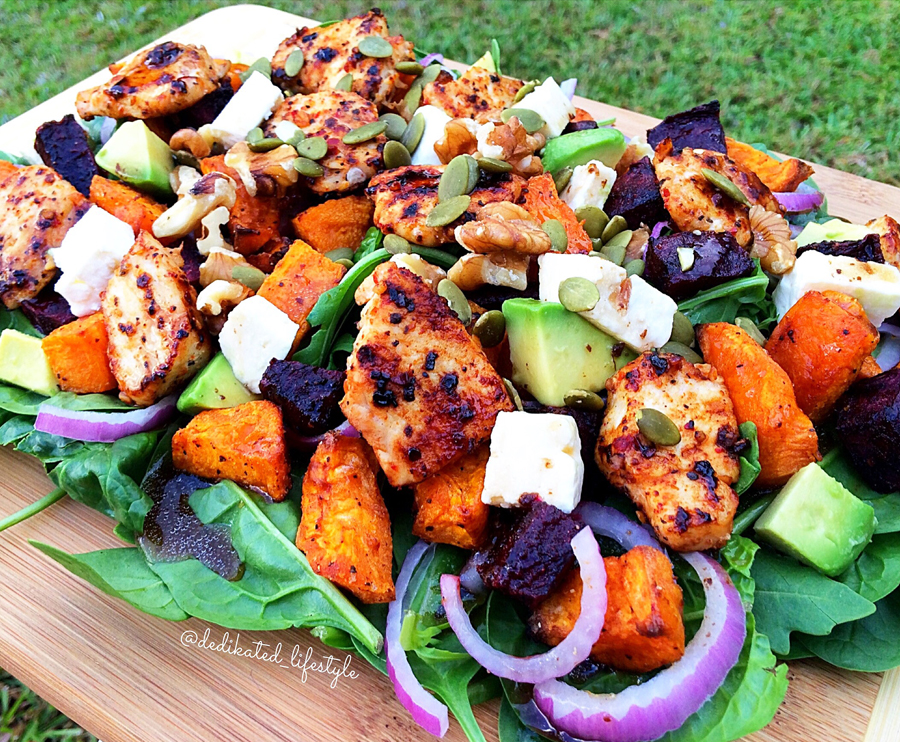 An example of what Kate would make for lunch.
Now 25-years-old, Kate is a fitness fanatic, training for around 2 hours a day, and has recently qualified as a PE teacher.
Her Instagram account @dedikated_lifestyle has a MASSIVE 43K followers who turn to her for inspiration and weight loss advice.
'People see my before and after photos and they automatically assume I've had surgery, but I haven't.
'I'm lucky because I'm young and my body has bounced back but I've put in a lot of hours in the gym.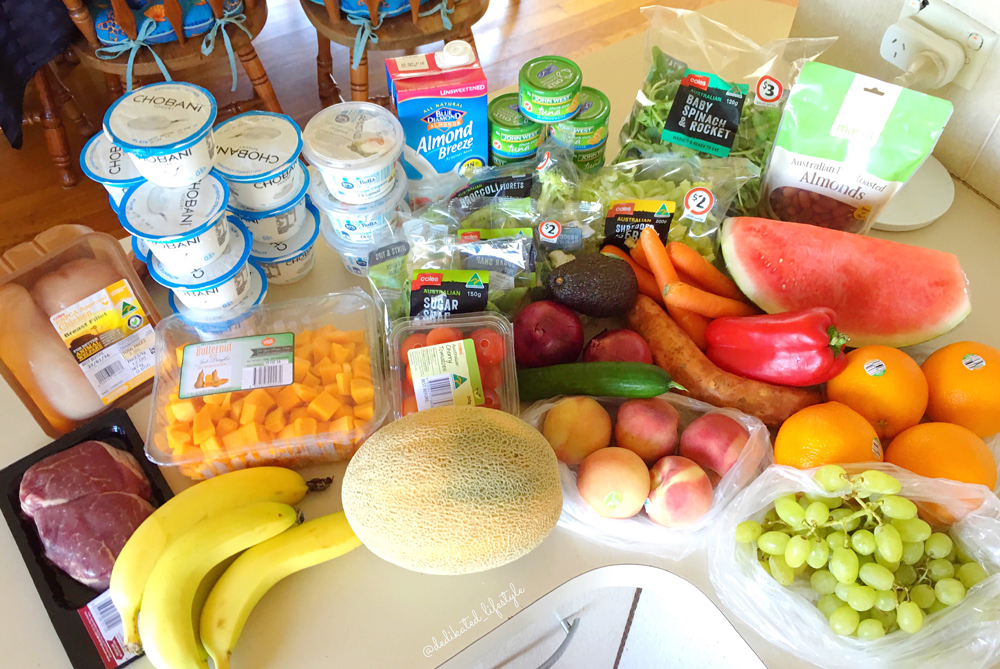 An example of what Kate would buy on a weekly grocery shop.
'My weight has actually gone up to 75 kilograms but it's all the muscle I've gained. 'I still have my stretchmarks but I'm not ashamed of them. I wear them with pride as they show just how far I've come.
'I want to help inspire other women to change their ways and believe me, if I can do it, anyone can.'
Source: Daily Mail
Images via Trimmed and Toned
Want more? Get more from Kyle & Jackie O!