Sarah Hyland, best known for her role as Haley Dunphey on hit show Modern Family, has taken to her Instagram story to reveal some heartbreaking news for her family.
On her social media account the actress revealed that her 14-year-old cousin Trevor Canaday had been killed in a drunk driving incident on Saturday.
In the story Sarah posted a screenshot from a GoFundMePage that had been set up to raise money for her cousins family to pay for funeral expenses and medical costs.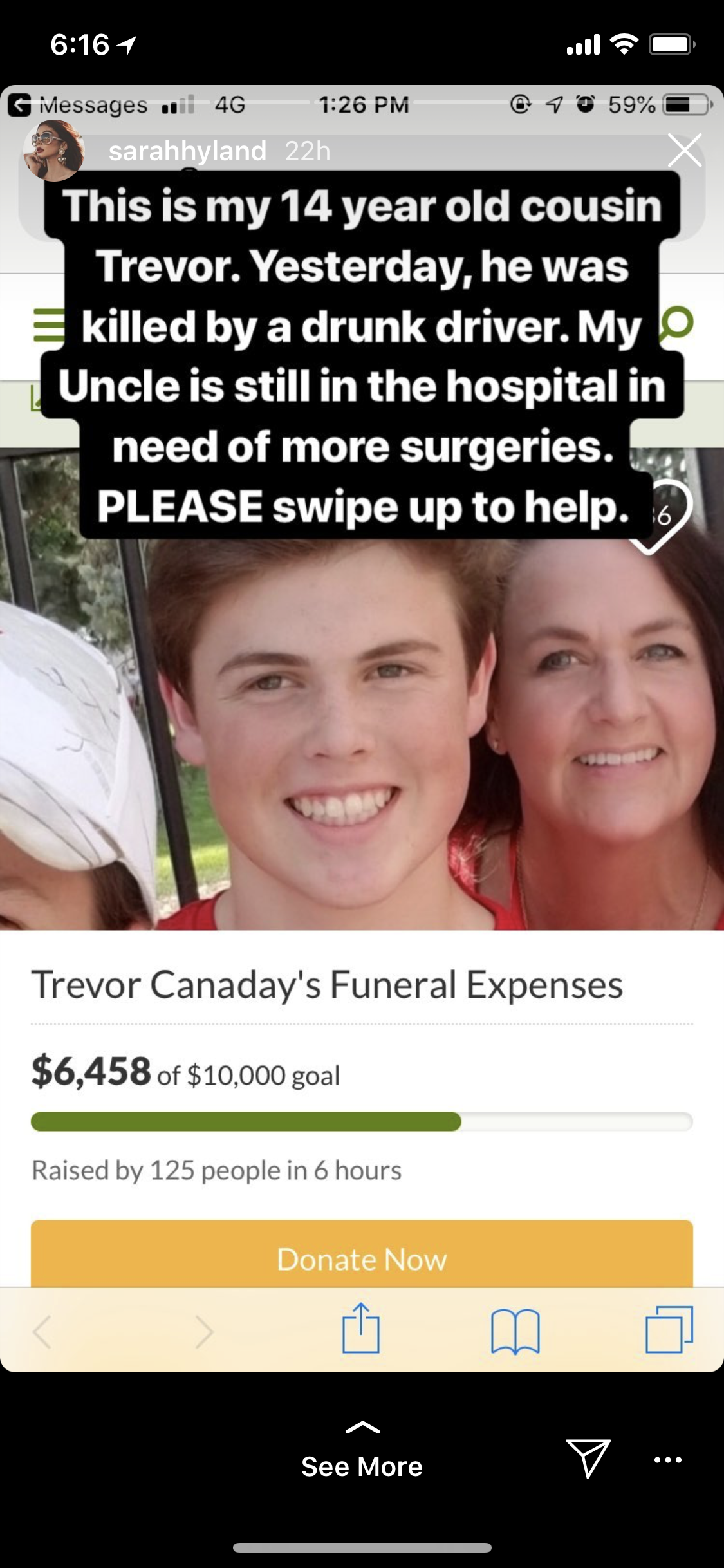 "This is my 12-year-old cousin Trevor. Yesterday, he was killed by a drunk driver. My uncle is still in the hospital in need of more surgeries," she revealed.
According to the GoFundMe page, set up by Trevor's mum Becky and sisters Tess and Zoee, Trevor and his father Bryan had been driving to a show choir event when they were involved in the fatal crash caused by a drunk driver.
"Bryan, is recovering physically, but sadly Trevor has gained his wings and is singing and playing some crazy football in heaven."
In a second Instagram story, Hyland revealed that the person responsible for the horrific accident had been involved in previous DUIs and that he had "hit my Uncle's car so fast my cousin (who was wearing a seatbelt) was ejected from the car."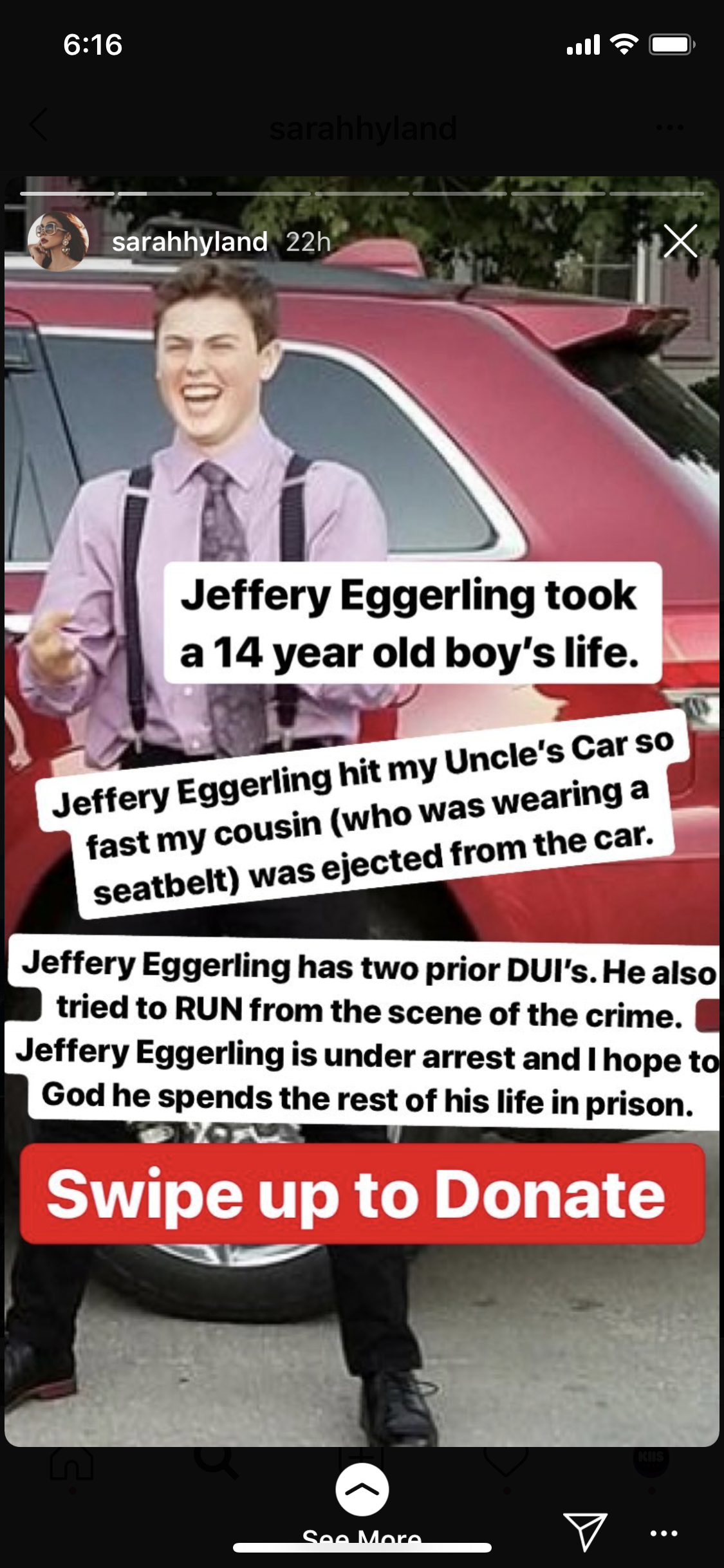 Hyland's Modern Family co-stars and siblings on the show, Ariel Winter and Nolan Gould, have also shared the GoFundMe page on their social media accounts.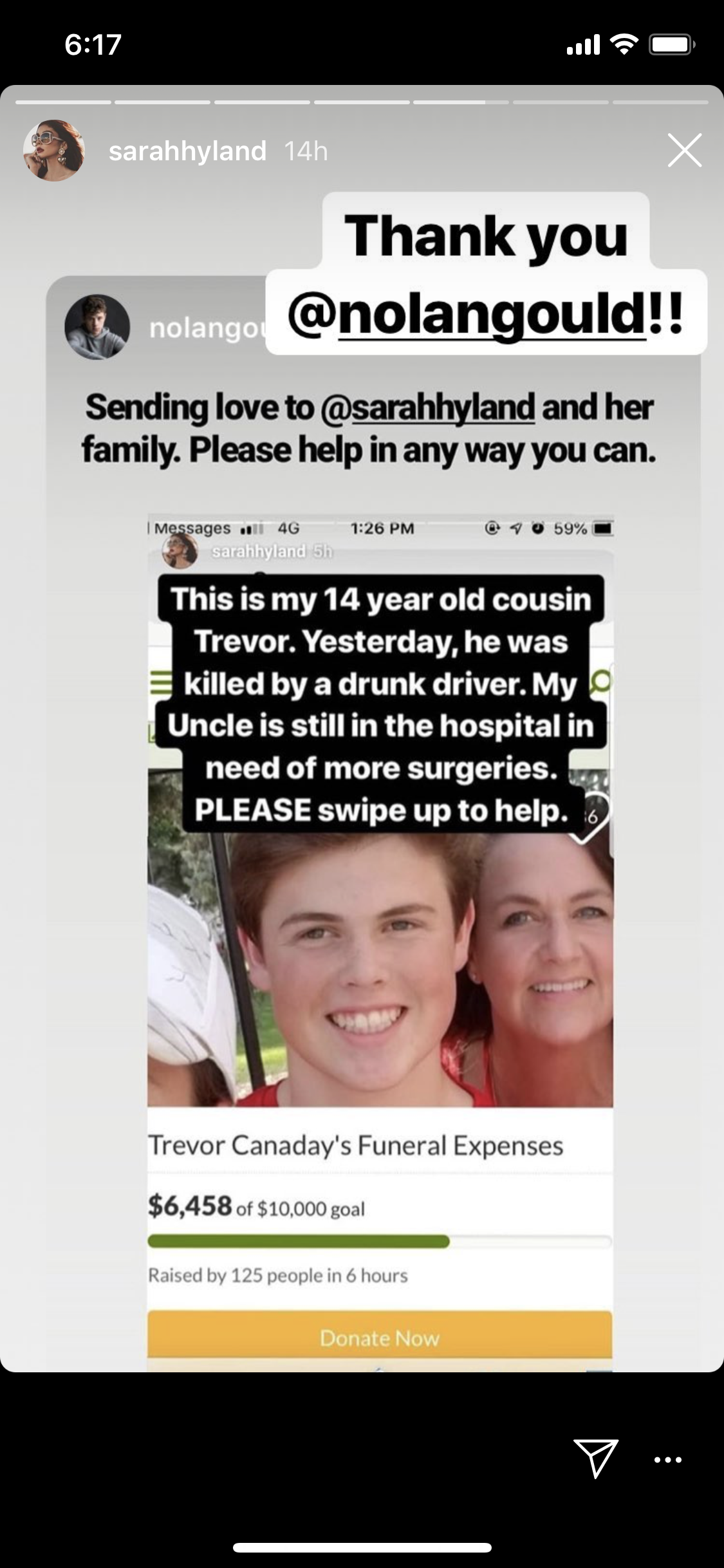 Sending our love and thoughts to Sarah and her family during this time.
Want more? Get more from Kyle & Jackie O!