Sure, she may be happily married and pregnant with baby number two, but that doesn't mean Mila Kunis isn't ready to have some fun.
The Bad Mums star has joined Jimmy Fallon on The Tonight Show where she went of a Tinder date!
Of course it wasn't quite the same as when most people go on Tinder…
Because it involved some very interesting photo booth filters and Jimmy on the other end.
However there was one big similarity – the fact that neither of them really looked like their profile pics!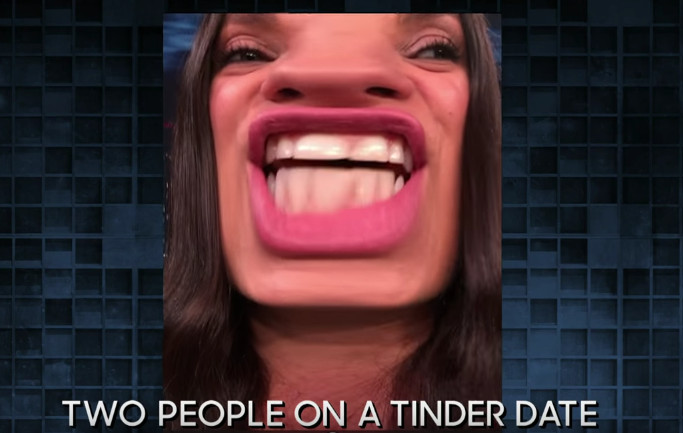 As part of the Filtered Scenes skit, the pair also acted out a pair of old college roommates at a ten year class reunion and long lost twins finally meeting.
Let's just say this is one video that will put a smile on your face!
Want more? Get more from Kyle & Jackie O!