Two years ago, Miguel disastrously landed on a woman's head during a stage leap at the Billboard Music Awards.
Now, the woman he injured, Cindy Tsai, is suing for negligence and seeking damages to cover medical bills, lost wages and pain and suffering.
She is suing not only the singer, but also MGM Grand, where the awards were held back in 2013.
The other woman who was injured in the accident reportedly suffered brain damage, but never pressed charges.
And in case you've never seen the absolutely painful footage…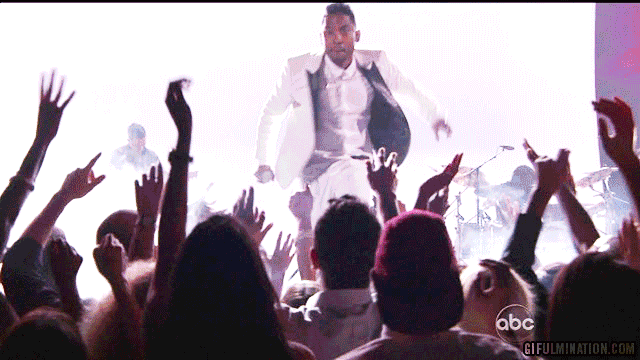 Want more? Get more from Kyle & Jackie O!