McDonald's have begun rolling out mini and mega versions of the Big Mac.
The classic Big Mac as we know it is made with two 1/10lb all beef The classic Big Mac is constructed with two 1/10lb all-beef patties, special sauce, lettuce, cheese, pickles and onions on a sesame seed bun.
By contrast, the new Mac JR is made with a single 1/6lb patty and the Grand Mac will be made with two 1/6lb patties.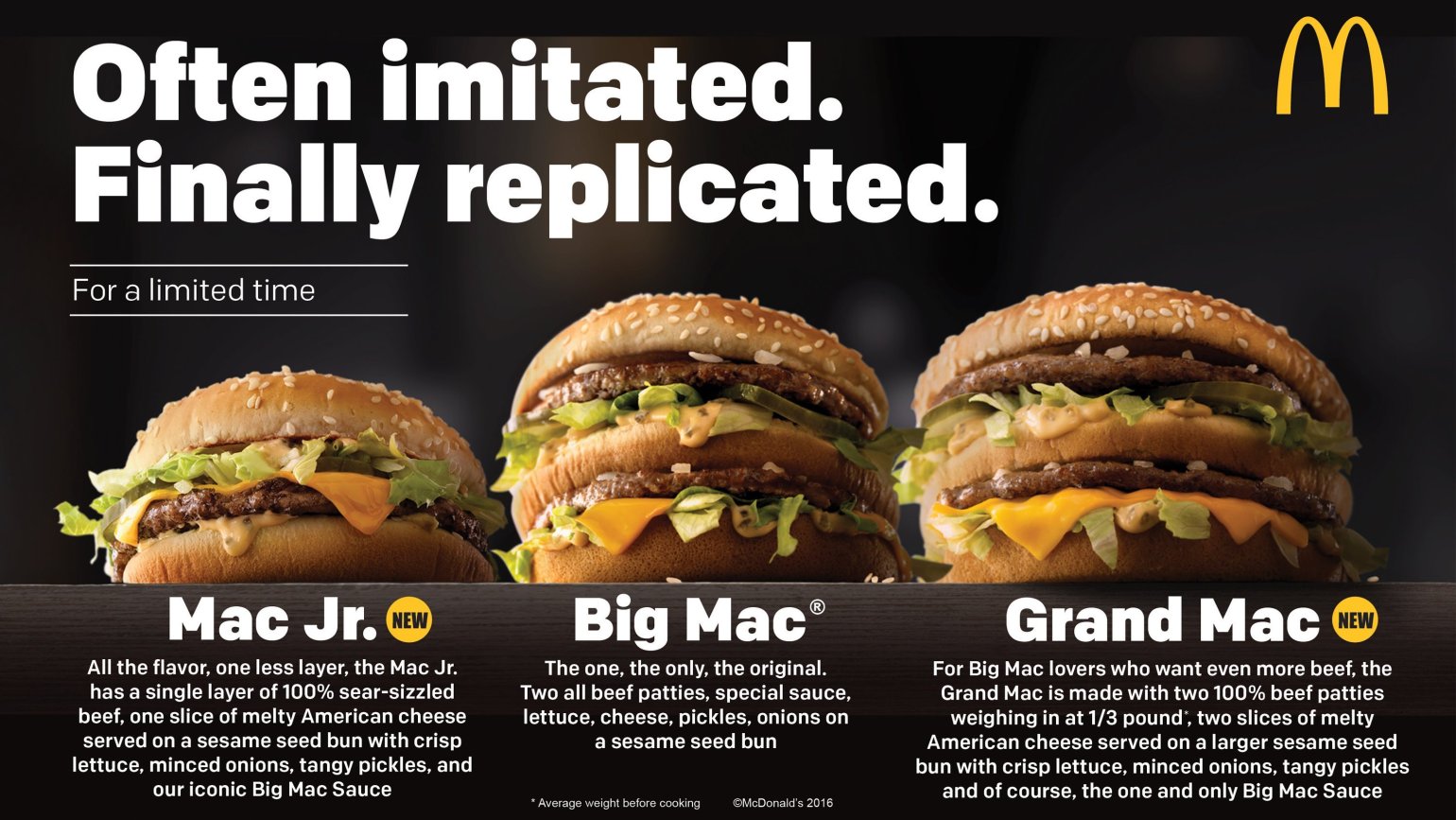 The new burgers are expected to be rolled out across the United States this week and may hit Australia later in the year.
The Mac Jr and Grand Mac were tested last year in Ohio and Dallas, and they have appeared to be equally as successful in sales.
The two new burgers were born following customer research by the fast food chain found it was what customers wanted to see the most on the menu.
Haracz told Buzzfeed that 'it was time to launch something like this'.
It remains to be seen whether the burgers will be permanent.
Love this? You'll love this bit from Will & Woody – catch the boys weekdays from 4PM on KIIS 1065