As The Simpsons wisely pointed out, "you don't make friends with salad." It seems McDonalds is slowly realising this mantra and is stepping up its game to please not just its meat eaters, but its vegetarians too.
There's a new burger on the market and it's set to change every vegetarians ordering style. Long gone are the days where you have to sheepishly request 'no meat in the burger please' and then fill up your cheeseburger with chips to beef it up.
You don't even have to pretend to buy one of Macca's salads, or worse, go without a meal after a big night out.
The Macca's gods have smiled down on the vegetarian population offering up the new Veggie Crunch Burger.
The burger is made up of seven types of vegetables, including green peas, carrots, green beans and red bell peppers.
The deep-fried vegetable patty is then topped with sweet chilli sauce, lettuce and cucumber slices on a white sesame seed bun. It's fried in the same oil used to cook the apple pies, to ensure it doesn't come into contact with any meat products.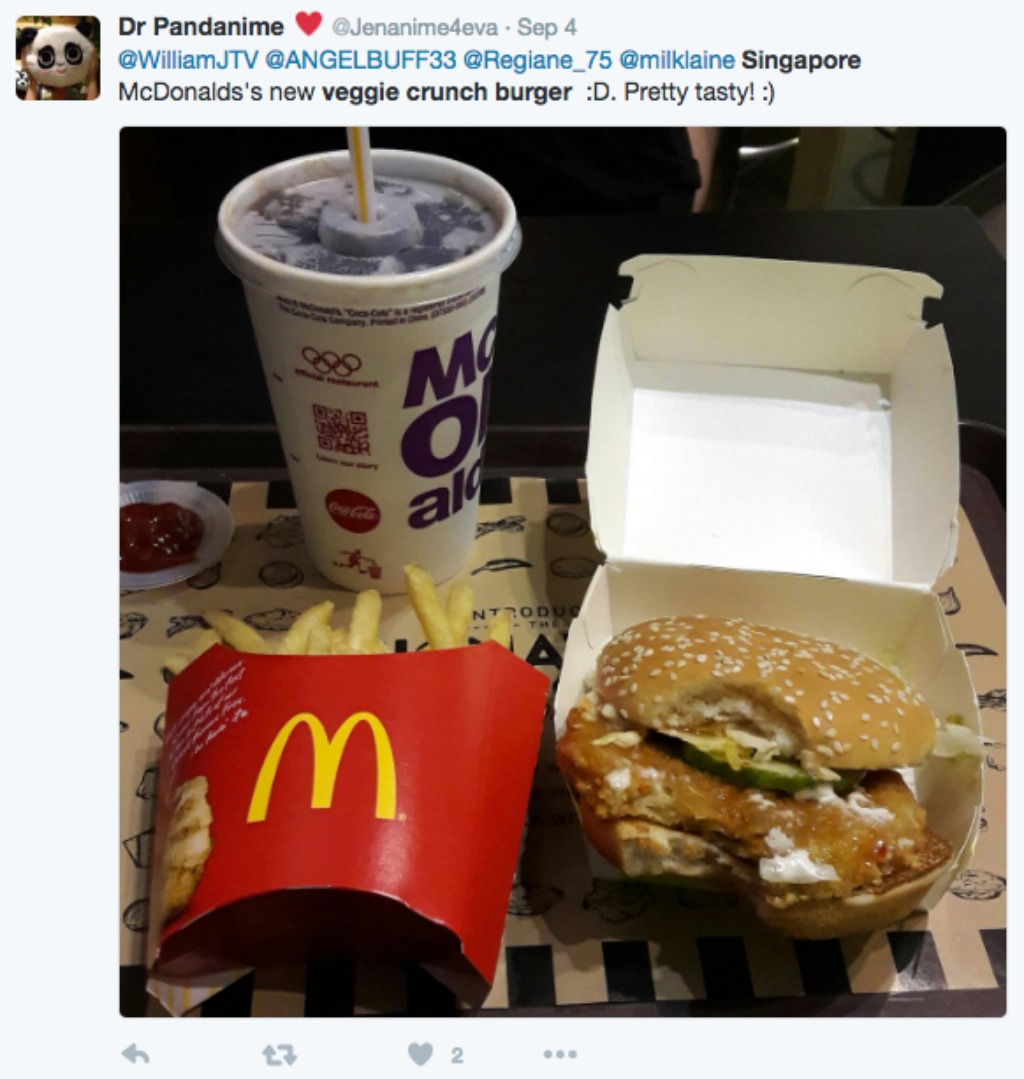 While McDonald's in Singapore has rolled out the burgers to every chain in the country, we are going to have to wait a bit longer before we see the veggie burgers in every story in Australia. McDonald's is currently trialling the burgers in five stores to see how they fare.
A spokesperson for McDonald's said veggie burgers previously haven't stuck on the menu for long because of the lack of demand.
"We still offer our customers a vegetarian option with Create Your Taste where you can choose from a range of ingredients such as grilled halloumi, egg, guacamole and grilled pineapple," he said.
It seems demand is growing for a greater vegetarian friendly menu. In the last four years the vegetarian population has risen from 1.7 million to 2.1 million, according to findings from Roy Morgan Research.
Let's hope Macca's can make this a permanent fixture.
Want more? Get more from Kyle & Jackie O!