Well, this is awkward.
On Friday (January 17), Maroon 5 took to Twitter to accuse The 1975 of plagiarizing the artwork for its new single, "Me & You Together Song."
In a since deleted tweet (but we have the receipts), the Adam Levine-fronted band tweeted "Hey @the1975, you guys big 'Kara's Flowers' fans?" with a photo of The 1975's artwork next to Kara's Flowers' (aka Maroon 5 before changing the name) 1997 album The Fourth World.
As you'll see in the screenshot, both photos use the same four colors — red, yellow, blue, and green — over the band members' faces.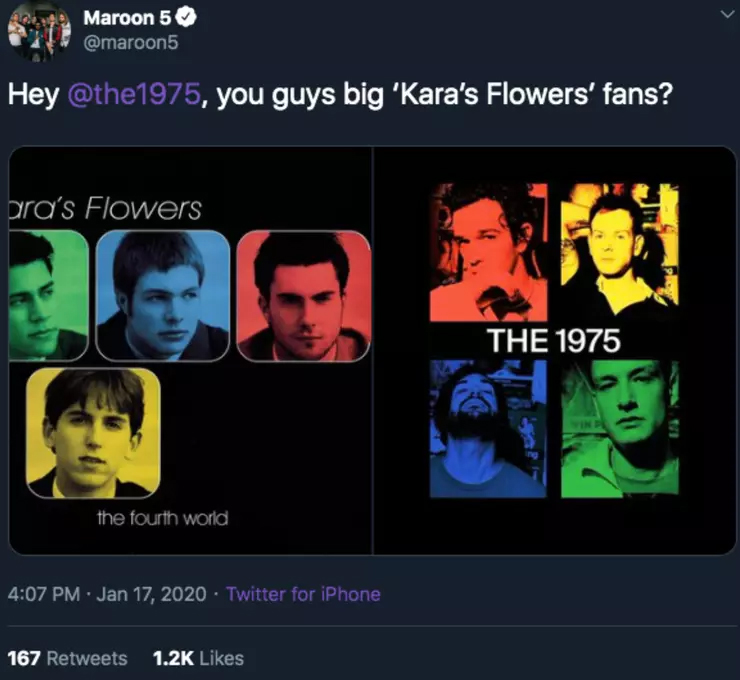 It didn't take long for The 1975's outspoken frontman, Matty Healy, to fire back a reply to the band and he did not bite his tongue.
"I don't know what the f*** that is but I love that song about being in a phone box or whatever it is," Healy tweeted about a half hour after Maroon 5's initial tweet.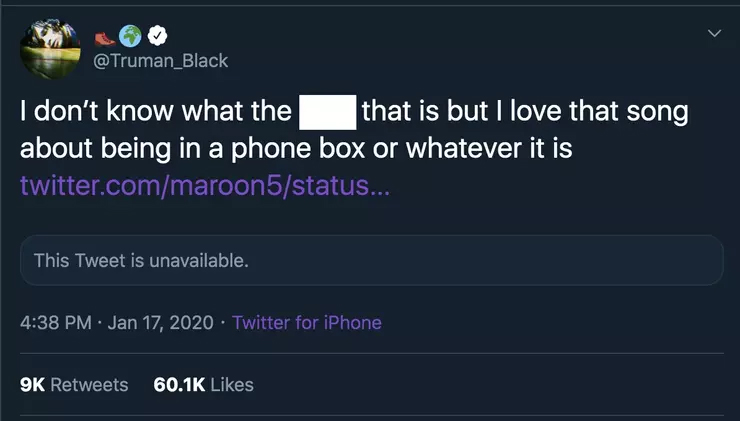 After Healy's tweet, band Hot Chelle Rae came to The 1975's defense tweeting, "Well, this is awkward… one of us is going to have to change 😳👗 #whoworeitbest #whatever" along with a photo of the album cover of its 2011 album, Whatever, which also uses the same color-blocking.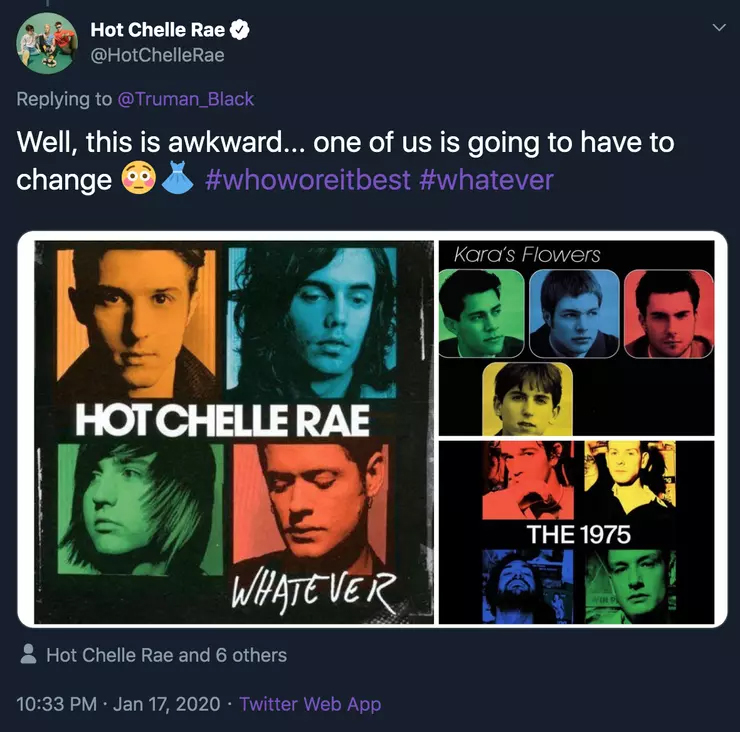 One fan also tweeted New Politics' 2015 single artwork for "West End Kids" which, you guessed it, also uses the same imagery. Another replied to the thread with Queen's artwork for Hot Space which supersedes all of the previous artwork with a 1982 release.
Maroon 5 quickly deleted its original tweet after Healy's reply and have not made another comment regarding its initial accusation but hopefully it's all water under the bridge and the bands can move on!
Article: Eliot Hill
Want more? Get more from Kyle & Jackie O!