Calling all Mary Poppins fans – Cherry Tree lane has touched down in Sydney!
The Ground of Alexandria has transformed its venue to honor the new film Mary Poppins Returns – so think cherry blossoms, London street lamp-lights and kites flying at the highest height.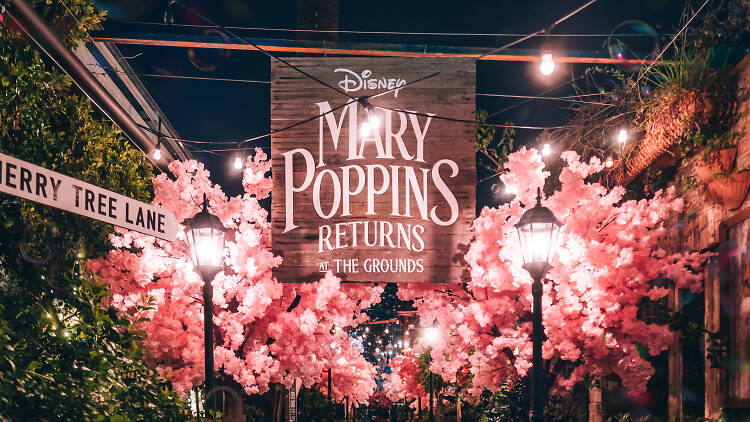 Every Sunday until the 3rd of Feb, at 10am, 12pm and 2pm, there will be some extra razzle dazzle with bubbles under the blossoms.
And you can also try the Poppins themed 'Let's go fly a kite' cake at the Café.
Better be quick – the super-sweet display will vanish no Feb 3.
For more information, click here.
Love this? You'll love this bit from Will & Woody – catch the boys weekdays from 4PM on KIIS 1065