Married At First Sight's Bella has hit out at producers of the show after Wednesday night's dinner party blow up.
Social media went into overdrive, after the much anticipated episode, which saw the loved up couples, plus Jess and her former toe nail clipping beau, meet up for the first time.
Fireworks seemed set from the onset when all Bella could talk about was sex. She and new hubby Michael confirmed at the dinner table that'd done the deed… multiple times. Thanks for confirming guys, we didn't get the subtle hint about christening every room of your apartment.
The questions then turned to the other couples who were openly uncomfortable about the topic. Despite Keller and Nicole attempts at dodging the questions, Bella continued the tirade of inappropriate questions, before tempers boiled over.
After Keller questioned Bella's motives of sleeping with a guy she'd just met, new hubby Michael stepped in, blasting Keller about his tattoos and accusing the 26-year-old of being unemployed.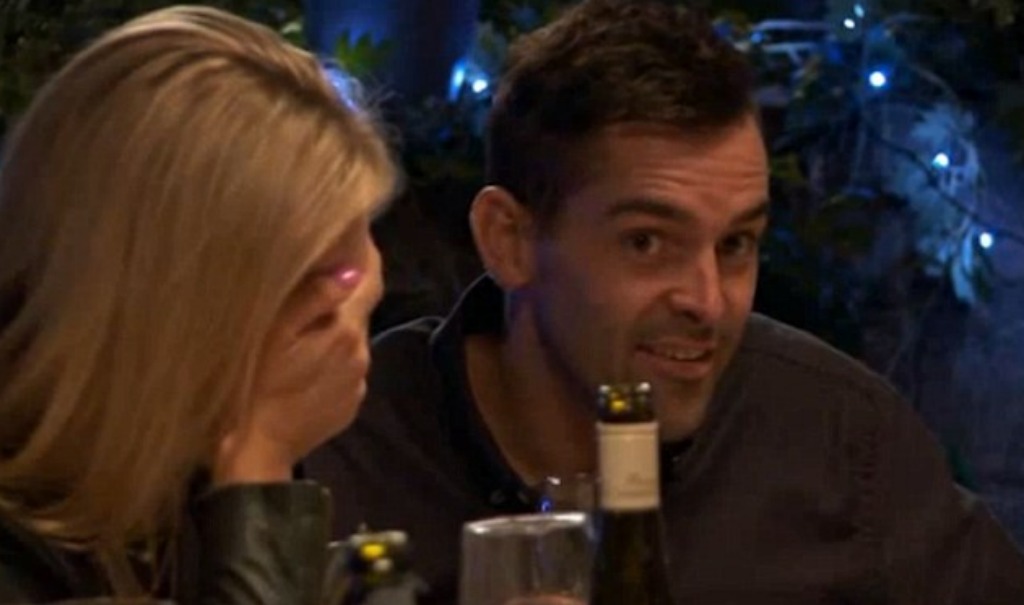 Source: Channel Nine.
And fans were not happy blasting the radio announcer for 'ignoring social cure' via social media.
Today Bella revealed the wave of inappropriate questions were encouraged by producers of the show.
She said she had been pulled aside numerous times throughout the dinner part and told by producers to keep doing what you're doing.
However, she went on to say she didn't blame anyone and took ownership for what she said and apologised if the questions had offended anyone.
Since the onslaught of online hate, the blonde announcer revealed her best friend has confiscated her phone so she doesn't have to read it.
Love this? You'll love this bit from Will & Woody – catch the boys weekdays from 4PM on KIIS 1065